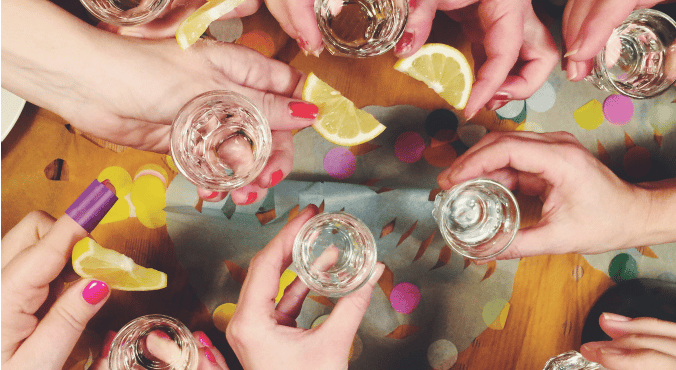 Image: iStock.
Exactly today I haven't had a single drop of alcohol or coffee in 15 months. A couple of my friends on Facebook and Twitter asked me to write about my experience, so here it is, in a nutshell.
With over a year of no alcohol and coffee, I did notice some side effects.
Here is what I learned.
1. I save $1000 every month
After 2 months I noticed that I had $1000 more on my bank account. Yes, that's a lot, but do the math and you notice it's not that much.
I live in New York. In order to spend $1000 on alcohol I only have to spend $33 everyday. Assume that I have two to three cocktails every other day (which are $10 each without tip), including some wine bottles every month for at home I can easily spend $1000. (Watch: Paper Tiger show you how to make a delicious green smoothie. Post continues after video.)
Some might think that this is heavy alcoholism, but trust me when I say that having one to two drinks everyday in New York is more than normal.
Also, going out drinking means that the occasional dinner and snacks are more frequent. You don't just drink, you get hungry and buy some food. And before you noticed it, you spend $1000.
2. Less gossip.
If there is one thing I noticed quite early, then it's the lack of social interaction my new diet brought with it. Here is what happened:
You don't really go out anymore. It's exhausting to explain again and again why you don't drink and NO also one drink is not okay. When a group of people asks me to join them for drinks, I mostly default to answer with NO because I just don't want to deal with gossip as a sober person.
If I do go for drinks, I last max. 1 hour because this is how long my attention span as a sober person lasts in a group of drunk people.
While I was never a party animal anyways, completely stopping with alcohol made me go out even less. It's amazing to see the culture of drinking slowly fading away from your life. It made me realise how many friendships are actually based mostly on your drinking habits.