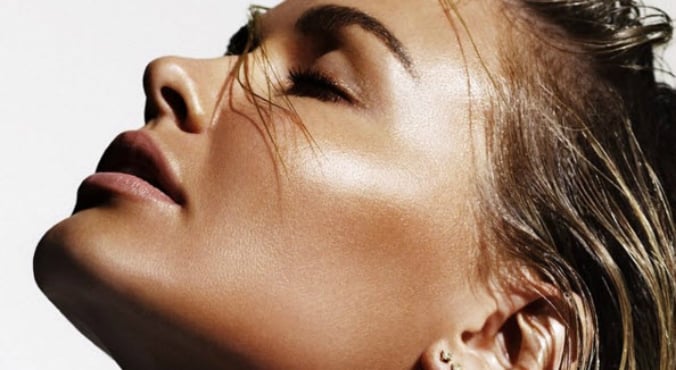 Image: Instagram/@thebasebylb
We've heard plenty about Lara Worthington (nee Bingle)'s tanning range, The Base. Heck, we've even interviewed her about it.
But here's the big question: is it any good?
Lara has the beauty and fashion world at her feet; of course she can swan around all day with a perfect golden tan. For us regular folk playing at home, achieving a non-orange glow while also smelling like "a donut" (her words, not mine) is not always straightforward — so we put The Base to the test.
Products and prices
The Base is an extensive range, which is only available for purchase online.
There's the signature Instant Tan Mousse and Gradual Tanning Lotion (both $29), and a few other products to help you achieve a summery glow: the Body Glow Oil ($39), LB Cream (Lara's version of a BB cream, $24), Skin Illuminator in Matte Bronze or Shimmer ($24) and the Tanning Application Mitt ($12). You can buy the entire range in a package deal for $160.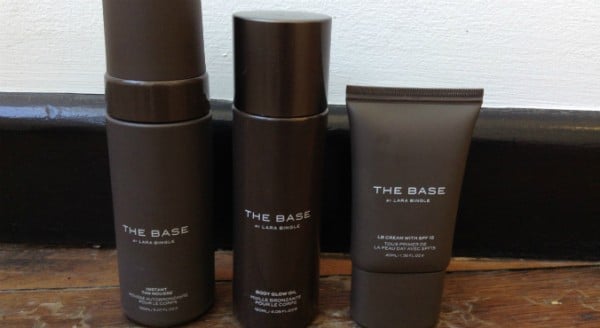 Packaging
Look, let's be real: you should probably at least like Lara Worthington before you purchase this range because her face is all over the packaging. When I had her products all lined up on my desk I felt like she was watching me — but I like Lara and her face, so it was all okay.