Nothing fuels a media fire like saying you were afraid for your safety… even in jest.
The Bachelor's Olena has made some hopefully tongue-in-cheek jokes about her fellow contestants.
The 23-year-old model told NW magazine she was "scared the girls were going to kill me in my sleep" after landing the second single date.
I mean, OK. We all remember the first few episodes of the season where there was actual (Keira) drama.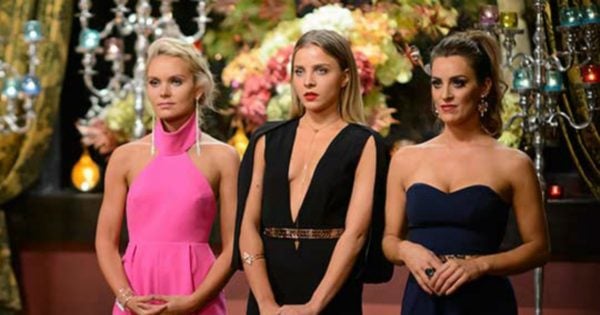 Olena admitted she spent the initial weeks of the competition/love experiment/ratings winner unhappy and afraid.
"I wasn't happy or anything. I was just scared for my own safety," she said.
The comments come only days after a previous interview where she said she struggled to open up.
The model told WHO magazine her first days in the house were particularly difficult for her to form friendships with the other girls.
"I couldn't really open up. I didn't talk. It was an intimidating situation," she said.

Love the Bachelor so much you just need to talk about it? Us too. Post continues...
The guarded beginning was later softened when intruder Stephanie Dixon entered the house.
"We didn't trust each other straight away, but once we started talking, we couldn't stop," she said.
"We were just telling each other our deepest, darkest secrets."
Dixon was recently eliminated from the show in a rose ceremony that may have been harder for Olena than Richie.
Feature image via Network Ten.