Ahhhhhhhh, Sam.
It seems the model/wannabe-presenter/wannabe-actor has no qualms with telling it exactly like it is when it comes to his experience on this season's The Bachelorette.
First, he almost blatantly and unapologetically told Georgia he was there primarily to give his career, and I quote, a "little kick."
"The plan is to head back and live in LA and study a bit more acting and a bit of presenting.
"This experience has just let me be myself and I think presenting is kind of cool and being on camera and in the media. It was kind of heading in that direction before this, but this has just given me a little kick to get it moving quicker," he told a relatively and unsurprisingly dumb-struck Bachelorette.
But it didn't end there.
"Coming into this I certainly didn't expect to find the love of my life. If I left this experience without you I wouldn't be absolutely heartbroken."
Because there's no way to flatter a girl than tell her if she happens to break up with you, you wouldn't really mind.
And now, Sam has reinforced the idea that the entire experience was kind of, well, a bit meh for him.
In a video released by The Bachelorette behind-the-scenes, Sam is asked what he learnt on the show.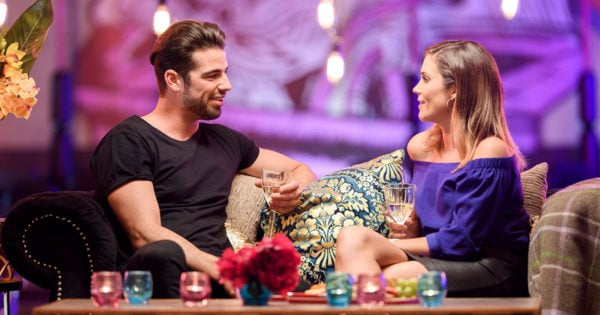 Cue: eight-second pause.
"This experience has taught me.... not so much on the relationship side of things," he said.
Aaaaaaand that was about it.
Turns out Georgia Love might have been right.
"To be totally honest, I think Sam is here to get his face on TV,  get more modelling work, get a presenting gig or get an acting gig. Sam's not here for love," she said on last week's show.