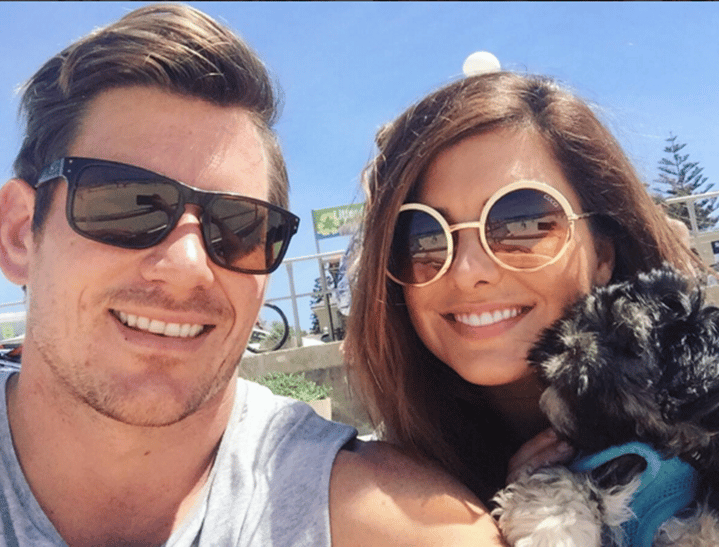 As recently as three weeks ago, erstwhile The Bachelorette contestant Dave Billsborrow, 30, was still a lovelorn singleton, looking for someone to accept his roses.
Now, in a coupling you'd actually think would have occurred among more former contestants, he's dating former The Bachelor contestant Sarah-Mae Amey, 25.
It's a perfect match, no? They should just organise a mixer for former contestants on the show and match 'em up.
The new couple announced their love with an Instagram snap, natch.
Three weeks ago, Billsborrow posted a picture of a toilet adorned with red roses to Instagram with the caption: "Who ever put the roses on my car last week has opened up a can of worms at work. The guys at work have been messing with me every day since. I'm still looking for love but not from a fat electrician."
Amey may be the antithesis of a fat plumber, being a slender florist, so he's done well there.