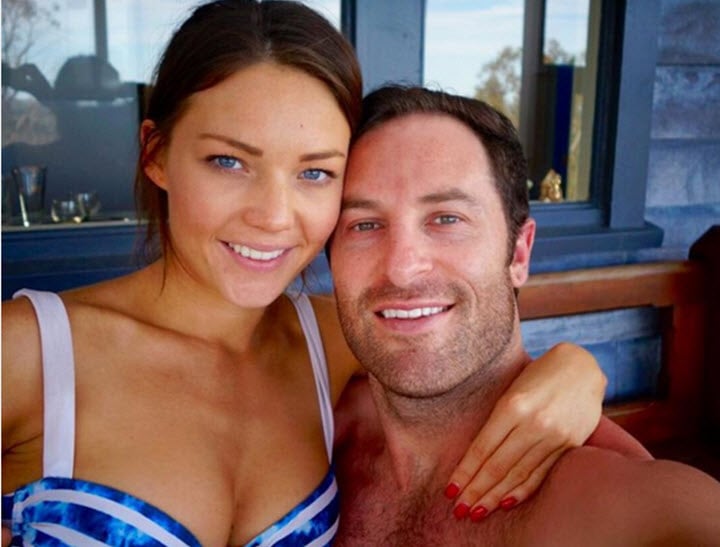 She's off the market.
Our erstwhile Bachelorette has run out of roses. She's done with gazing pensively out to sea. Sam Frost is no longer looking for love.
The lady's found it, and now she's finally free to shout it from the rooftops.
We chatted to Sam, fresh off The Bachelorette finale last night, about her relationship with winner Sasha, how hard it was to keep the secret, and just how sweet it was to kick off International Model David Witko.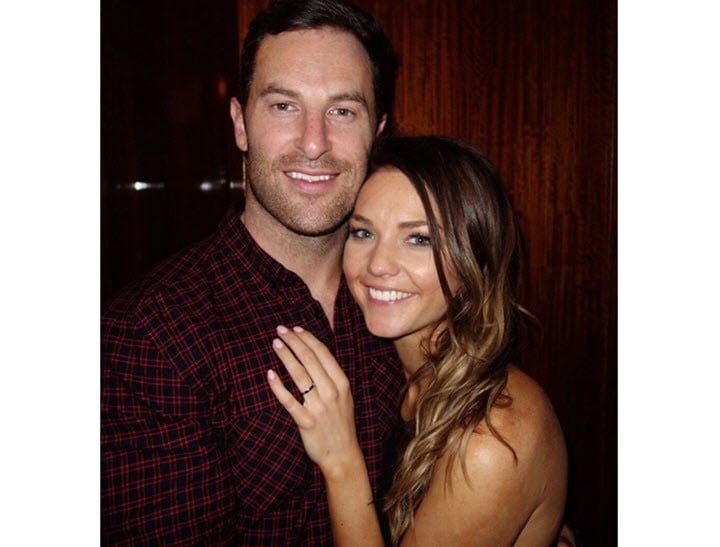 Hey Sam! You must be so goddamn relieved that the finale has finally aired.
You have no idea, it's a massive weight lifted off my shoulders. I haven't slept for months. I felt anxious about ruining the show, somehow slipping up and giving it away in interviews, and it's just been so stressful!
How did you keep the secret?
We didn't tell many people at all. Only two of my family members knew, plus my best friend, and Sash only told his family and his best fried. We hardly saw each other. We Facetimed, and put each other in our phones with different names.
Code names… Like these? (Post continues after video)
After all that effort, you must have been so disappointed when the Daily Mail spoiled the finale yesterday by publishing pictures of you and Sasha.
You have absolutely no idea. I was gutted. I was devastated — I'll admit I was crying. Because so many people are involved and have worked so hard. We've been working since the start of the year on this, and then to have it ruined two hours beforehand… I thought it was disgusting journalism. It was foul.
We all still tuned in, Sam!
So on to you and Sasha — we all noticed there was a spark between you from the beginning. When did you realise he was The One?
Obviously I had an initial first attraction to Sasha. He gave me a feeling I'd never felt before. But I wanted to give everyone a fair chance, I didn't want to have my blinkers on and miss other amazing guys. Now that it's over, though, I'm so glad that after that initial feeling there's a solid foundation to build a relationship on.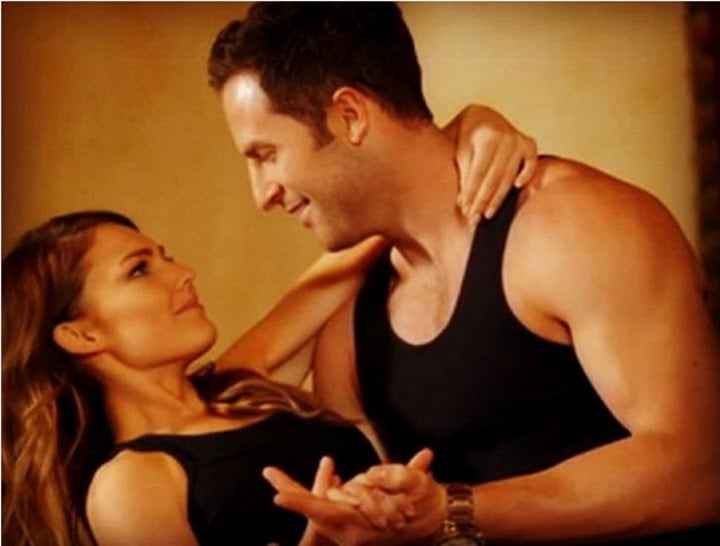 What's it like being back in the real world, with no make-up artists and fancy dresses. Did it take some adjusting?
It's even better than I imagined. Sasha loves it when I don't wear make-up. It's just the simple things — cooking, eating, drinking wine.
We spent our first weekend after the show away together. We woke up really early — at like, 5am, and spent the whole day in our pyjamas. We ate and drank wine and talked all day and laughed and laughed.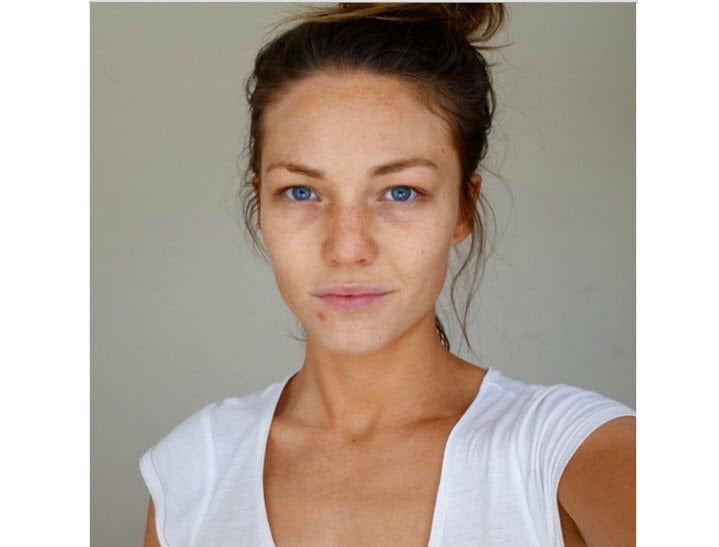 Where did you go for your first date?
We haven't been on a proper dinner date yet! I secretly want him to take me paintballing for our first date. Well, not so secretly because he's right next to me. [To Sasha] I want you to take me paintballing!
We thought it was odd that the show never mentioned anything about your career. How did you feel about that?
The producers were so lovely to me, but I don't have any control over the stuff they decide to keep in the show. It was a bit disappointing that there was a side of me that didn't come out.
Each date would go for 10 hours but be edited down to seven minutes. We definitely would talk about our careers and stuff.
I work in finance and marketing and I've been juggling my work with the show. Believe me, The Bachelorette does not pay my rent!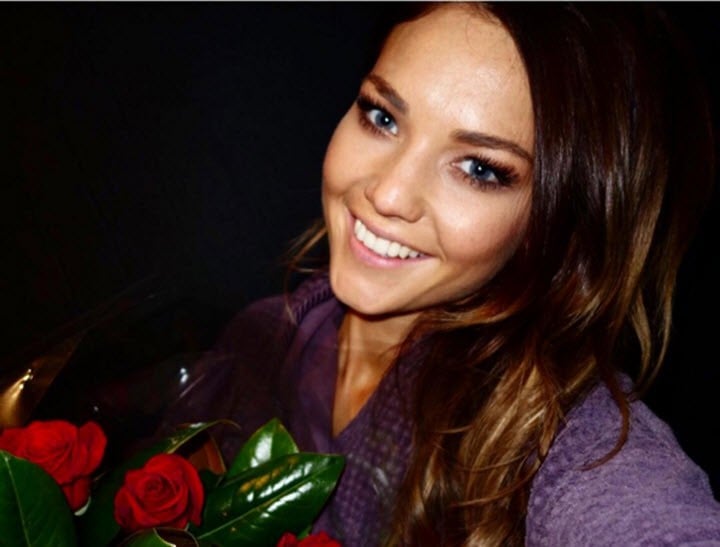 What was it like saying that final goodbye to runner-up Michael?
It was awful. I think it was visible to everyone at home how upset I was. It was honestly so hard. He's such a nice guy and it's hard to let someone down when they've really put themselves out there for you. He was so lovely about it.
How sweet was it to kick out International Model David?
I was fierce that night! I just couldn't believe those words were actually coming out of his mouth. The thing is, what you saw? That's exactly what he's like. I was like, "Where did you find this guy?!"
I think he's probably really nice but just doesn't realise how he comes across.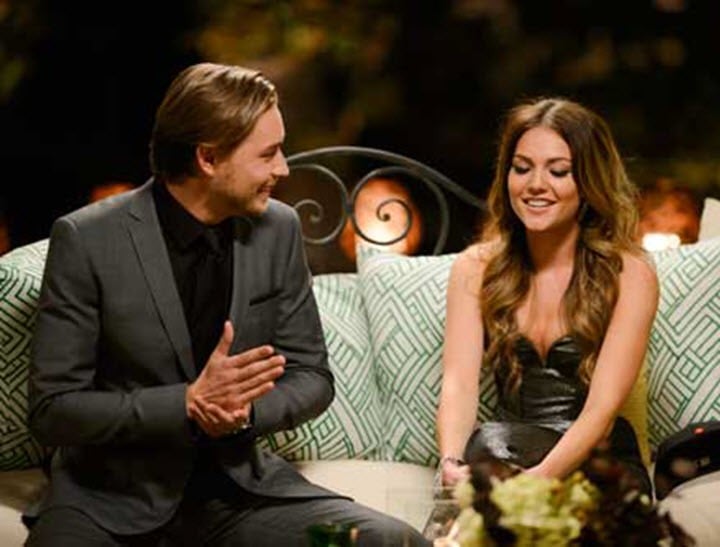 That's very generous, Sam.
Are you mates with any of the other guys? Are they dating?
I'm friends with Dave and Davey because Sasha is mates with them. I don't think they're dating anyone… they're doing boy things.
Between the lines: using new-found fame to hook up with loads of chicks.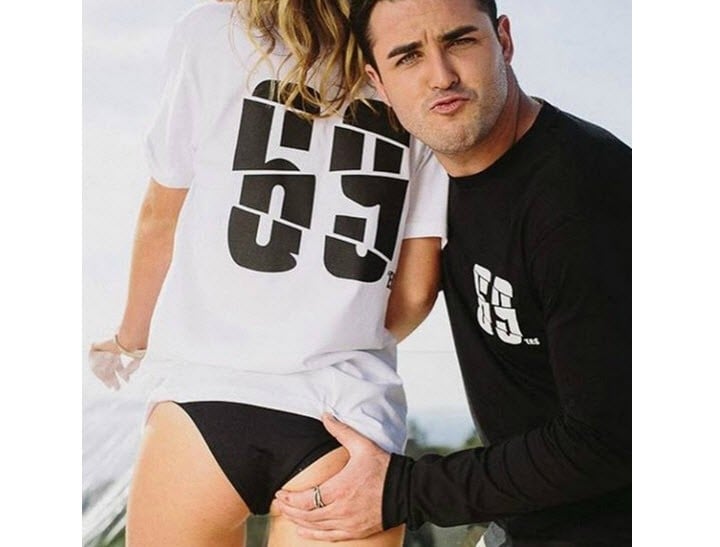 Did the producers ever influence your decisions or ask you to keep certain guys around?
No. Before I agreed to the show, I set out ground rules. I didn't ever want to be pressured to keep guys in the house that I wanted to kick out. The producers were like, "No, this is all you. It's your decision."
I also made sure that I helped organise the dates and brainstorm ideas for them.
Need to talk about The Bachelorette? Catch up on the final episode of BachChat here (post continues after):
Have you met Sasha's family?
Sasha's family are divine. I haven't met his dad yet though, because he only found out last night like everyone else.
Sam, level with us. What's the deal with that ring you've been wearing? Are you engaged?
Oh, no, no, no! It's on my other hand! But Sash did buy it for me. Before he even gave it to me he told everyone, "This is not an engagement ring!" So I was like, "Oh, you're giving me a ring." It's a commitment ring to say, "I want to stay by your side."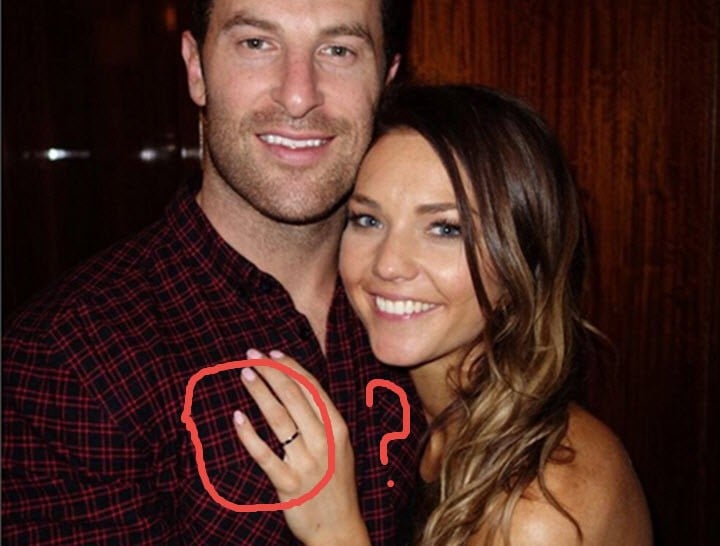 What's next for Sam and Sash?
First cab off the rank: we need to go on a holiday! Then we'll probably go back and forth between each other's places, but Sash will move up to Sydney to be with me and we'll probably move in together.
Well, ain't love grand?