Look, I'm pretty sure no one is over Georgia and Courtney's gargantuan breakup. Hell, I don't even really know if it actually counts as a breakup.
But through all of the intense emotion and longing stares, I couldn't help but wonder… Haven't we seen a breakup just like this before?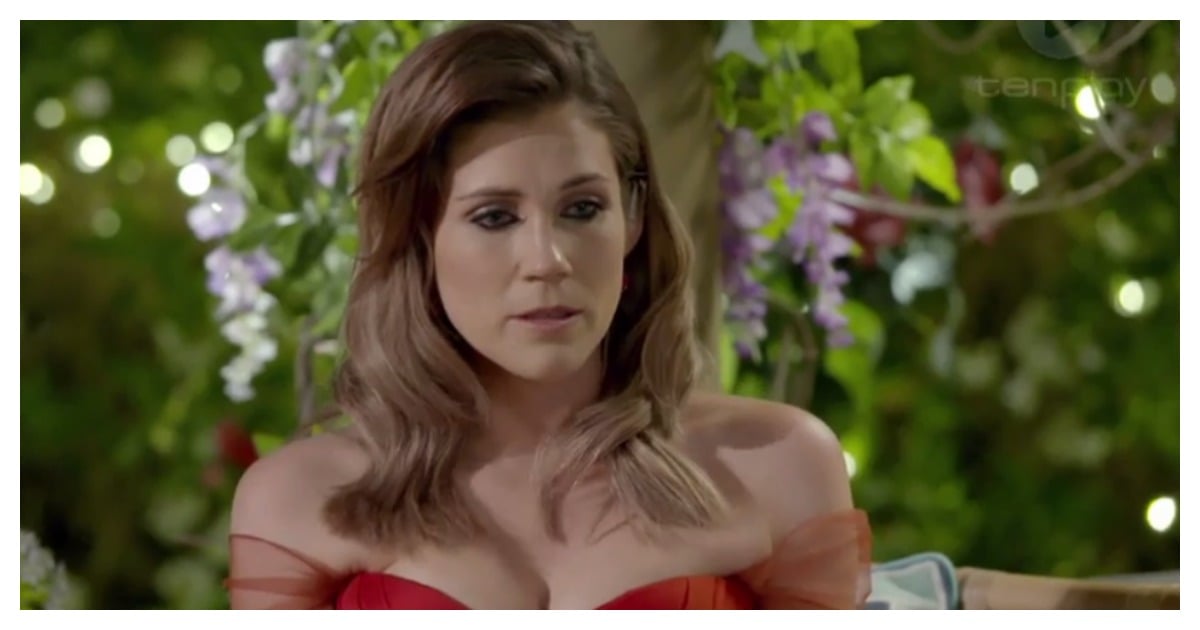 Oh boy, here we go. Source: Channel 10.
All I could think while watching last night, was that from the OTT ballgown to her declaration of self-respect, Georgia Love Carrie Bradshaw'ed the shit out of that breakup.
"There's only one thing I'm here for," Georgia said after the pair's recent hometown date.
"I want to be standing there at the end, madly head over heels in love with someone and knowing that they feel the same way about me. But I need that commitment back from that other person, and I don't think that you can give me that, can you?" she asked solemnly, knowing that the answer was almost certainly going to be something along the lines of and Aleksandr Petrovsky-worthy, 'nah'.