Despite spending weeks in the mansion bro-ing down with the other contenders, The Bachelorette's resident fireman, Cam, says he still has no idea who will ultimately win Georgia Love's love.
Speaking to TV Week following his eviction, the 26-year-old described Lee as "the perfect human being," Matty J as "an absolute unicorn – I've never met anyone who is so well-rounded and has absolutely every aspect of his life sorted," and Courtney and Jake as the two contenders who have seriously strong connections with Georgia.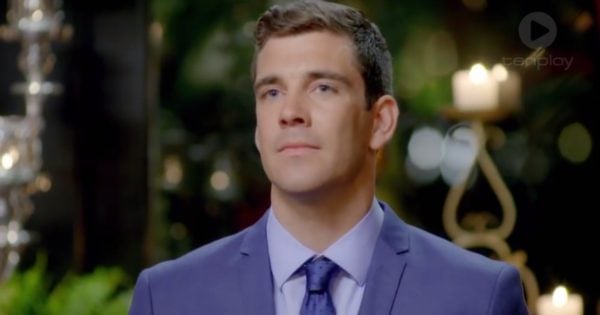 It must have been love, but it's over now. Source: Channel 10.
"Courtney and Jake have such genuine connections with Georgia," Cam said, continuing, "I know that for a fact as I have seen Georgia with them – how easily they talk, and how easily everything comes to them both."
And while Cam's departure left a nation of viewers in absolute bloody shock, the WA firefighter says it came and no surprise to him.
RIP Cam and Georgia. Source: Channel 10.