Welcome to the Bachelorette 2016 where love is abound, donkeys replace limos and Carlos men still don't understand the subtle art of the humble brag.
We're only one episode in but we already have a favourite paring. And it has nothing to do with Georgia Love.
It's Rhys and Aaron or Raaron.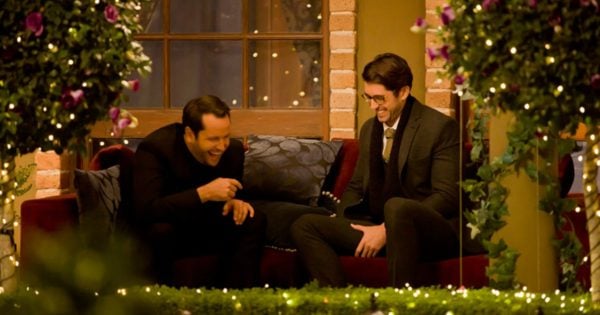 Marketing company CEO Aaron and topless entertainer entrepreneur Rhys set our hearts ablaze last night with their 10/10 romance.
It was so beautiful. It's as though Aaron saw the marketing potential in Rhys and Rhys saw the topless entertaining entrepreneurial potential in Aaron.
The love did not go unnoticed.
Rhys is known as "handsome Harry Potter" and maybe there's some truth to this because last night he cast a spell on you, boo.
The duo even snagged themselves a trending topic spot on Twitter... only one place below the show itself.
Take back those question marks Karisma Tanna Obsessed, there is nothing shocking about this, this is love.
This is Megan/Tiffany love minus high-production photoshoots and spaghetti.
Yah. I went there.
Even Hughesy and Kate got on board, although they incorrectly defined their love as bromantic.
Besties? I have higher hopes than that. I want Megan and Tiffany. I want Harry and Ginny but replace Ginny with a non-ginger version of Ron with a invisalign smile.
Am I asking too much?
No, she is.