When 26-year-old Sarah Harding entered The Bachelor mansion as one of three intruders, she ruffled a few feathers. Keira didn't like her (…did Keira like anybody?), and the other women vying for Richie's heart thought it was unfair that the motor-bike-riding sales rep from Queensland could just come and date their boyfriend.
While she was only on our screens for a week, 'Sweet Motorbike Girl', as we came to know her, managed to steal a few moments alone with Richie, and establish friendships with the other Bachelorettes. She even thinks she learnt enough about the dynamics between the women and Richie, to give a pretty good guess as to who his top two will be.
Speaking to Kyle and Jackie O on Monday morning, Sarah said, "I think the top two are Alex or Nikki. They're both [sic] pretty big connections with him."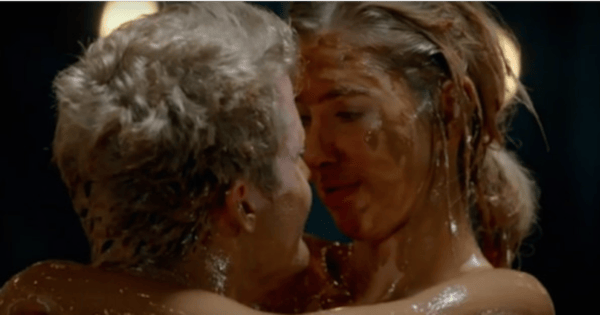 What's interesting is that most viewers would probably say the same. Alex and Nikki have likely spent the most time with the 31-year-old Rope Access Technician from Western Australia, and Alex and Richie's chocolate bath date saw them getting very, very intimate.
Of course, not everyone agreed with Sarah's prediction. Another listener tweeted, "My vote is Alex and Olena, not keen on Nikki, she seems a little sneeky."
Speaking to Elle, Sarah elaborated on the connections Alex and Nikki had with Richie. "They're so different, the connections, but they're quite strong," she said.