When Richie hands out his final rose on The Bachelor finale tonight, there are only a handful of people in the country who know how the loser is going to feel.
Lana Jeavons-Fellows is one of those people.
There probably couldn't be a worse time to come runner-up. Second place in the Melbourne Cup earns you $900,000. Silver at the Olympics is still cause for Aussie pride. But runner-up on a dating show? You just get dumped. On national television.
Joining us on the Bach Chat podcast, Lana admitted that she was devastated to get dumped, because she thought she would end the day with Sam, not crying alone in a barn.
"I was convinced it was me… It was a really weird day," she said.
Lana said at this point in the game, Nikki and Alex would "Just want it all to be over with." Yep, makes sense.
They've both said they're in love (which is pretty awkward, tbh) and now they want to know if he is too.
Lana says of that chaotic finale, "I had someone doing my hair, someone doing my make-up, all these lighting people everywhere and I was like, 'I just wanna find out if this guy likes me or not.'"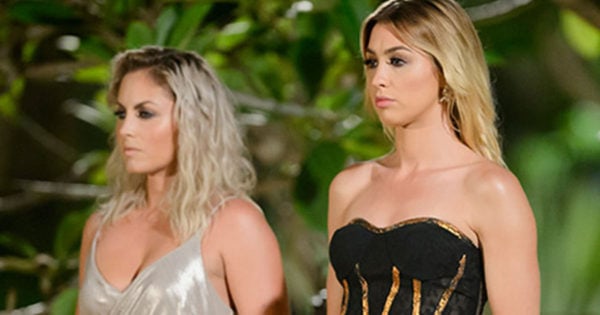 With all the chaos and nerves, it's gotta be pretty tricky to think straight. Lana had the added bonus of a freezing night.
She told the producers, "If he breaks up with me, can you ask him to do it quickly? It's really cold in this dress."