Preparing to find love is one thing, but preparing for fame is another thing all together. And it's something The Bachelor's Olena Khamula admits she is struggling with.
Speaking to The Daily Telegraph over the weekend, the 23-year-old makeup artist admitted that being spotted by strangers on the street is a strange, but now all too familiar experience.
"I don't feel famous," the show favourite admitted, admitting, "I sometimes catch people looking at me and I think, 'Do I have something on my face?'"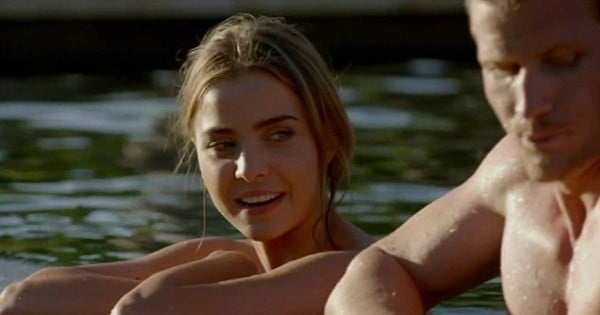 Olena and Richie on their first one-on-one date. Source: The Bachelor / Channel 10. 
Having been backed as a crowd favourite since the show first aired last month, Khamula shared her second one-on-one date with Richie Strahan last week, with the rope access technician telling her, "the moment I saw you, I wanted to kiss you."