It may seem hard to believe, but one of our favourite former Bachelor contestants is struggling to find her perfect match.
Makeup artist and model Olena Khamula has shared how her time on the fourth season of the reality show has somewhat crippled her dating success.
The second runner-up told Fairfax Media her downfall came during the series' 'meet the family' segment.
"Have you watched the home visits?" she asked.
"I am going to be single for the rest of my life with my dad in the picture. [Guys] are so scared of him."
The 23-year-old went on to explain how men beg her not to tell her father about them.
"Guys are, like, texting, me and like: 'We think you are so beautiful, but just don't tell your dad we messaged you,'" she said.
"I'm like: 'OK, I won't.'"
Khamula's father, Andriy, is a former champion boxer who stepped into an impromptu ring with 31-year-old Richie Strahan during the show.
Strahan later told the camera he was floored by the prowess of the retired champ.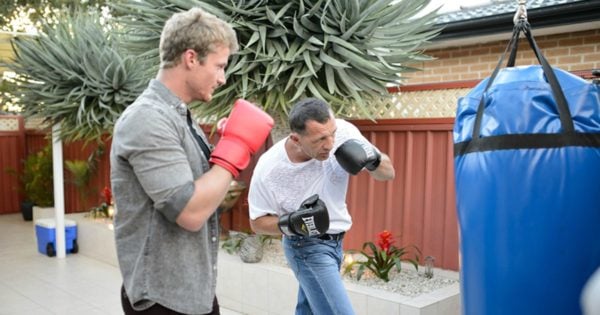 "There is no messing around with Andriy. The speed and the power with which he throws a punch... It is relentless," he said.
Khamula was always a fan favourite for her no-bullshit attitude when it came to Perth-based Strahan and their future relationship.
The Sydney resident outlined her reservations surrounding a long-distance arrangement in final episodes.
"I see that as a huge mess for me. It's travelling back and forwards for a relationship. Is that going to last?" She said.
We cheered when Olena didn't fall head over heels for Richie and we cheered when she left the show. So we'll keep cheering for her to find love - if that's even what she desires.
Feature image via Instagram: @olenakhamula.