There are a few golden rules of television and last night a Bachelorette contestant broke one of its biggest.
Marketing manager Matty J (Johnson) acknowledged the cameras on his single date with Georgia Love. That's right, he broke the fourth wall.
The moment came when Love asked her 28-year-old suitor for the strangest thing he's done while on a date.
Matty J without even skipping a beat rattled off a line that did two things: 1) reminded everyone he had a camera in his face and 2) proved he has some slick game.
"Probably like tried to kiss a girl in front of heaps of cameras," he said.
"Oh, really, you've done that a lot have you?" Love said.
"No. I never have but I'm thinking about it," he replied.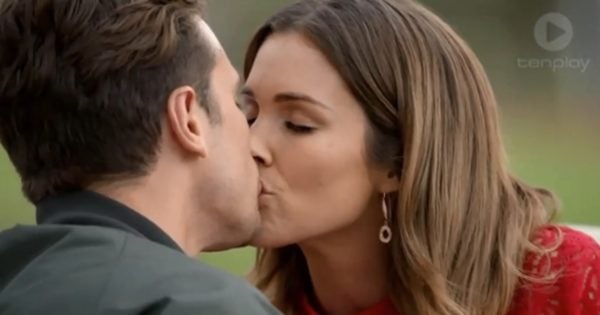 The two soon locked lips but only after Love leaned in first.
Because a girl who makes the first move is a boss.
The single date of croquet and a sad lack of crumpets came after Matty J won the trapeze challenge last week.
There was one moment after the challenge we need to talk about because I have sneaking suspicion Matty J is the contender we never saw coming.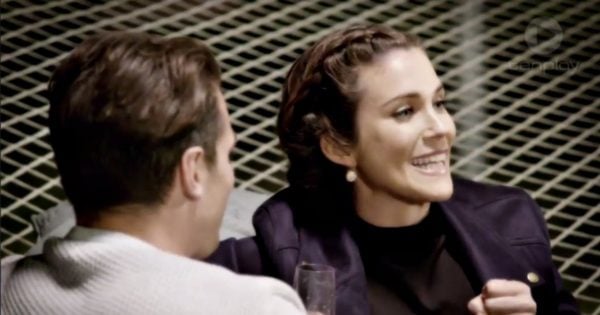 Love was reminding us of her next career move pretending to interview him when he interrupted his own fake answer.
"I really didn't expect to do that trick but you know I -- you're stunning by the way." he said.
SMOOTH MOVE. MATE.
Love was visibly both flustered and impressed, as the two shared awkwardly sweet smiles.
We may have only seen it now but the underdog isn't going unnoticed on social media.
It seems we have a dark horse in the Bachelorette house - perhaps Rhys and Sam were simply the producers' smoke and mirrors.