Praise be.
Television's own god of hair products and strong looks, Osher Gunsberg, is finally revealing what it takes to transform a regular mansion into a reality television mansion.
Releasing a private tour of the The Bachelor's new, Spanish villa inspired digs this week, Gunsberg shares Richie's favourite romantic spots, the new and improved rose ceremony room and shows us what this Bach Pad has that the previous lacked.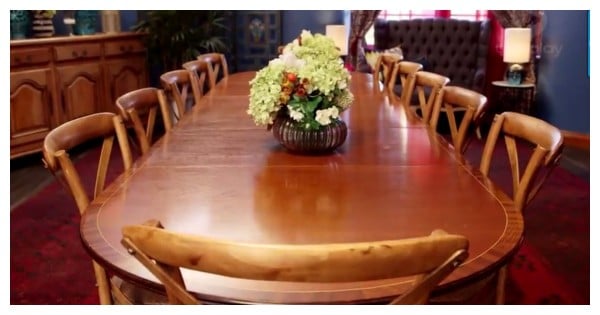 Inside the Bachelor mansion's kitchen. Source: Channel 10. 
Beginning in the kitchen, which Gunsberg describes as "pretty spectacular," the 42-year-old walks around a large island bench, explaining that the contestants love to cook, and, "for some reason they they like to feed each other."
To each their own, Oshie. To each their own.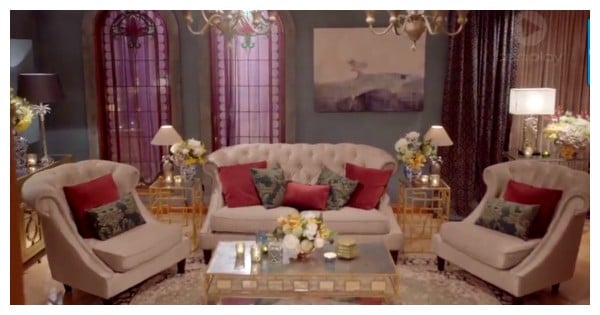 Inside the Bachelor mansion's TV room. Source: Channel 10. 
The television room, which sits just off the kitchen, houses some pretty sneaky cabinetry, with a removable wall that reveals a TV during the day, but neatly hides it away during those all important cocktail parties.
The room is definitely one we recognise from the show, with Gunsberg explaining, "the ladies can sit here and look out there and see what's happening outside. Because it's outside where all the action is."
(A.K.A it's outside where our entertainment hero Keira is.)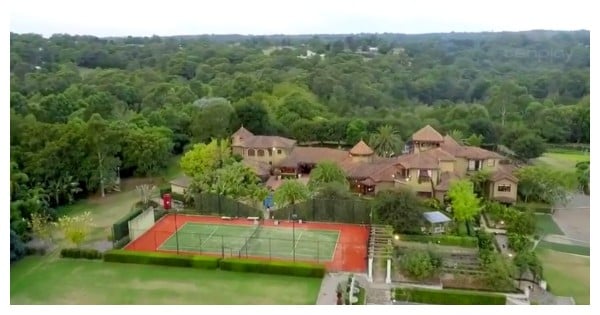 Hey, look! It's a helicopter landing space. Source: Channel 10. 
According to Gunsberg, the show's art department spent an entire month on the garden - colour coordinating outdoor furnishings and making the space really scream true love.
There's multiple love seats and hidden corners "where Richie can have a little one-on-one time with the ladies, if you know what I mean."
Yes dad, we know. *Wink, wink, hanky panky, etc.*