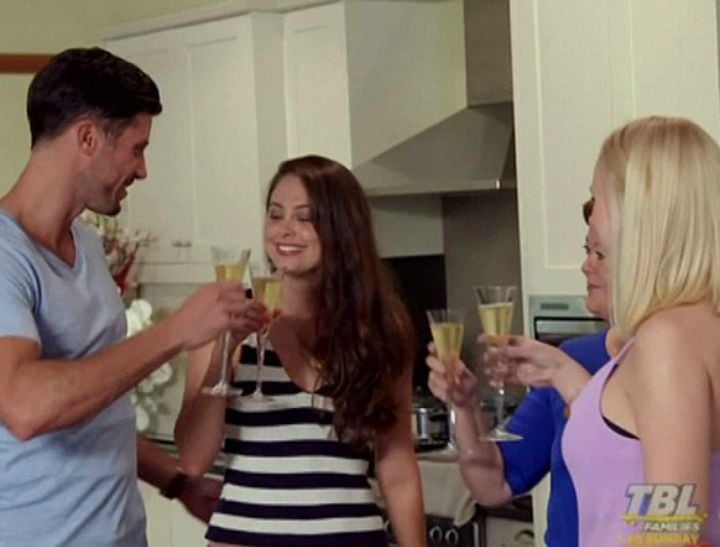 There are a few guarantees about a big night out. Paying $17+ on a cocktail that is 99.7 per cent ice. Getting your exposed toe stepped on by someone in stilettos. Returning home with some Fifty Cent song ringing in your ear.
What former The Bachelor contestant Lana Jeavons-Fellows wasn't expecting after a night out in Sydney on the weekend was to lose part of her glorious Disney-princess-esque hair.
Her night was interrupted after a too-close encounter with some burning candles set her hair on fire.
Detailing the scary experience alongside what appears to be a portfolio model shot of Jeavons-Fellows sporting a faux tucked-in bob (no, it's not her new 'do), she had a safety warning for all.
"I'm thankful it was only my hair that caught fire, it could have been much worse! Ladies please take care around candles in crowded places," she wrote.
Fortunately, the hot pick to be the next Bachelorette escaped short of having to go for a dramatic cut, a la Taylor Swift, as she originally feared.(Post continues after gallery.)
Lana Jeavons-Fellows on The Bachelor and Instagram