She was this season's designated villain: The one with no desire to filter her thoughts and pander to a depiction that the Bachelorettes are best friends, despite desperately going after the same guy.
And now, Keira Maguire has revealed the struggles she endured in the house beyond the confines of cameras and a facade that screamed confidence and self-assurance.
In an interview with OK! Magazine, Maguire admitted for all her attempts at asserting herself as a dominant force in the house, there were days when she simply just wanted to leave.
"All the time, every day [I considered leaving]. Seriously, there was a time where I couldn't sleep at night because I was so stressed out, but now I'm fine," she told the magazine.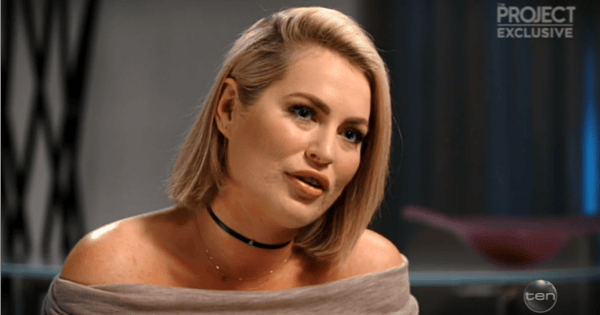 As for her personality in front of the cameras, Maguire says she had no inclination to amp up her personality or opinions just for the sake of good television.
"If anything, I had a filter and tended not to say much, because trust me if I did actually say what I thought, shit would be going down."
Regardless whether Maguire found herself censoring much of her thoughts, the 31-year-old found herself at the centre of a media storm after producers decided she was to be the villain of this season. Backlash toward her comments and behaviour on the show was so fierce, Channel 10 pulled the contestant from the publicity trail in early August to save her from an onslaught of criticism.
"I've been staying away from social media, but I did have a look at my page and I saw that someone called me a 'c—'," she told OK! Magazine before breaking down in tears.
As for her depiction as the villian, Maguire says she wasn't thrilled with the result, but acknowledged there wasn't much she could do to control the situation.
Want to hear more about the Bachelor? We have just the podcast for you. Post continues after audio.
"The situation obviously isn't realistic and the way that I'm acting is based on circumstances that aren't real and aren't normal. So I'm the villain, and if I sit here and worry about it I'm just going to be a miserable mess," she said.
Despite that fact, Maguire also said since her eviction from the house a few weeks ago, she is receiving as much love as hate.
"I'm getting a lot of love, too, which I'm happy with. I felt like I was the voice. I was up-front and producers knew it and positioned me to be in certain moments, so I guess that I gave them what they wanted."