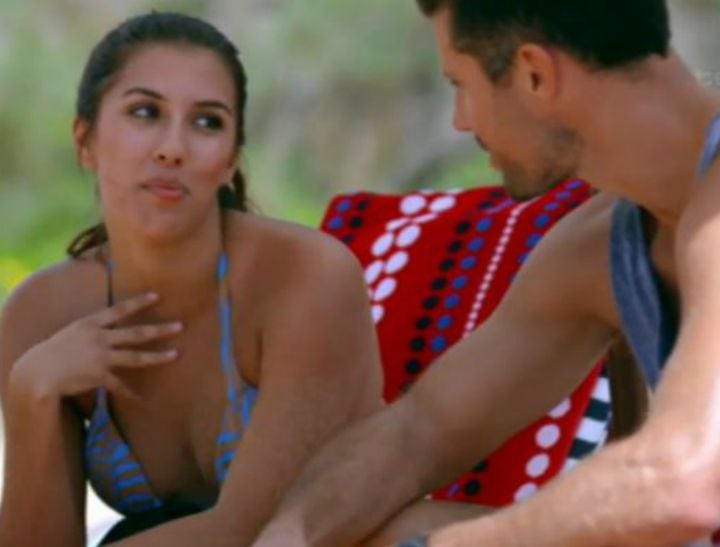 You keep doing you, Jasmin.
Last night on The Bachelor we watched as our poor girls were pitted against each other in a mini Ironman-style competition while they were trying to enjoy an intimate group date at the beach.
Missed the episode? Don't worry you can read Rosie's hilarious recap here.
But running around in her togs was not the most confronting part of the day for contestant Jasmin (she is currently designing a line of swimwear, duh), nor was it Osher's seemingly endless collection of very OTT shirts.
The most terrifying moment for Jaz happened when she joined Bachie Wood and his eight-pack for some one-on-one time in the shade.
Relive it here:
After less than a minute of awkward small talk, she was up and out of there, which had some of the other girl's speculating that perhaps she was feeling shy because she'd never had a boyfriend before.
I know, I know, a 24-year-old woman who has never had a boyfriend before. THE HORROR.
Turns out Jasmin, who just FYI is employed as a marketing assistant and was previously a cheerleader for the Brisbane Broncos, has never really been on a date before. (Someone hand me some smelling salts. Stat.)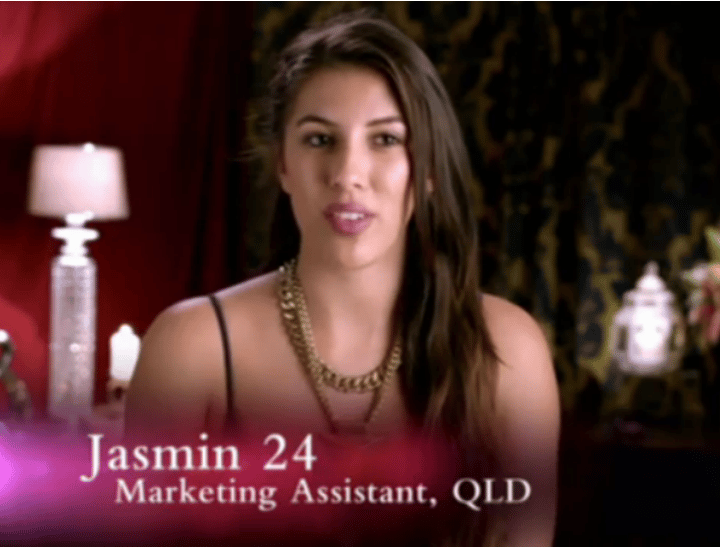 After their awkward beach encounter, Sam revealed he was finding it a little hard to get close to her.
"I get the impression she is just not that comfortable in more intimate settings," he said.
We had a chat to Jazzie today and she admitted she that, yes, she does get a little freaked out by intimacy, and, no, she hasn't really been on a date before — both or which are completely normal, just by the way.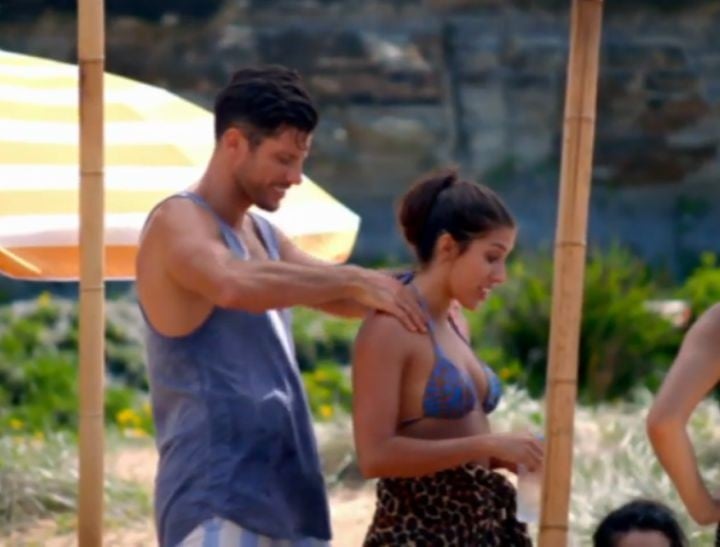 She revealed that although she has been asked on dates from time to time, she hadn't been on a real-life, wining and dining, romantic date before.
"I've been pretty busy with my life and study and other things and it hasn't really bothered me until now," she said.
Basically, she put it down to not having met the right person yet and being a bit scared.
She went to the movies with someone once, but it didn't sound like it was roses and choccies-style romance.
"The movie date was pretty bad. We parked in the car park, watched a movie, went back to the car park. My dating experience has been pretty non existent really, and that comes back to freaking out about dating."
Which led us to the obvious question of why someone who was nervous about dating would want to go out with a man who was also romancing EIGHTEEN OTHER WOMEN ON NATIONAL TELEVISION.
"Basically I am the only single one out of my friends," she said.
"They're all engaged, one has a child. They are all living with their partners.
"Brisbane is a very small place and it's always the same guys so I thought I'd step outside my comfort zone."
Fair enough. Brisbane IS small. And dating someone ON CAMERA would be pretty freaking uncomfortable.
"Having cameras around and the pressure that you need to make the most of the time and get conversation flowing, makes [the stress] even more heightened," she revealed.
Overall, Jaz thought the experience had been good for her self-confidence and the beach date was a turning point for her in the competition, confidence-wise.
But she admitted she was a little uncomfortable watching herself back on prime time television:
"There's a lot of laughter and cringing, I've been pulling a lot of facial expressions I didn't know I had."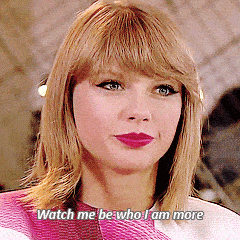 Oh and Bachie Wood totally uses fake tan. No Tasmanian is that tanned in August. Just saying.
Want more of your important Bachelor-related questions answered? Try these:

There are always drinks in their hands. But how drunk are the Bachelorettes allowed to get?

Madeleine from The Bachelor refused to eat in front of Sam. I get it, Madeleine.

A former contestant reveals what it's really like to be on The Bachelor.