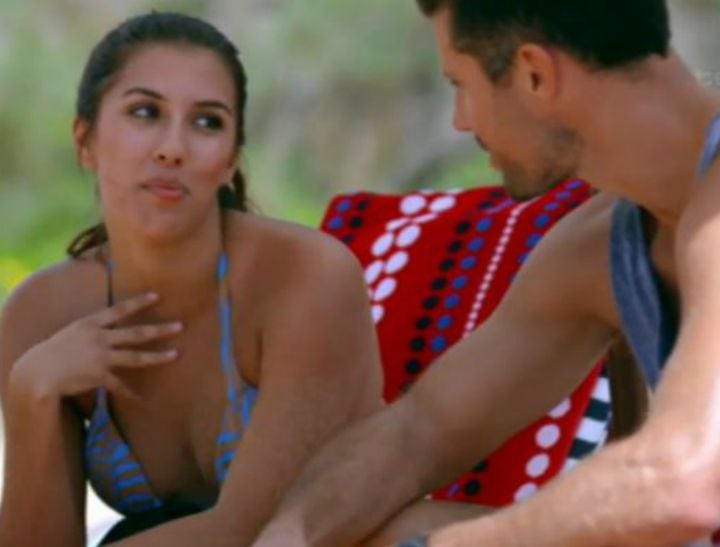 You keep doing you, Jasmin.
Last night on The Bachelor we watched as our poor girls were pitted against each other in a mini Ironman-style competition while they were trying to enjoy an intimate group date at the beach.
Missed the episode? Don't worry you can read Rosie's hilarious recap here.
But running around in her togs was not the most confronting part of the day for contestant Jasmin (she is currently designing a line of swimwear, duh), nor was it Osher's seemingly endless collection of very OTT shirts.
The most terrifying moment for Jaz happened when she joined Bachie Wood and his eight-pack for some one-on-one time in the shade.
Relive it here:
After less than a minute of awkward small talk, she was up and out of there, which had some of the other girl's speculating that perhaps she was feeling shy because she'd never had a boyfriend before.
I know, I know, a 24-year-old woman who has never had a boyfriend before. THE HORROR.
Turns out Jasmin, who just FYI is employed as a marketing assistant and was previously a cheerleader for the Brisbane Broncos, has never really been on a date before. (Someone hand me some smelling salts. Stat.)