We knew the budget for this season of The Bachelor had gotten a step up from last year, but $500 drinking glasses? That's a whole other league of ~fancy~.
But according to Faith Williams, that's how much the red-rimmed champagne flutes we often see the bachelorettes clinging to during cocktail parties cost.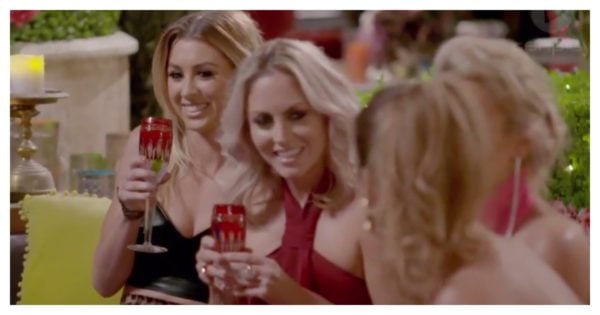 Sippin' from the cup of fancy. Source: The Bachelor. 
Appearing on Thursday night's episode of The Project, the freshly-evicted bachelorette joked to the panel, "After I left I found out that they were actually $500 glasses. So if I'd known that maybe I would have put a few in my bag and sold them on eBay or something."
We were gobsmacked, but panellist Hamish McDonald had allegedly guessed the price tag before the show.
"I know my glassware," he told Faith and the panel, laughing.
Listen to Mamamia's thoughts on the latest episode of The Bachelor on the Bach Chat podcast. (Post continues after audio.)