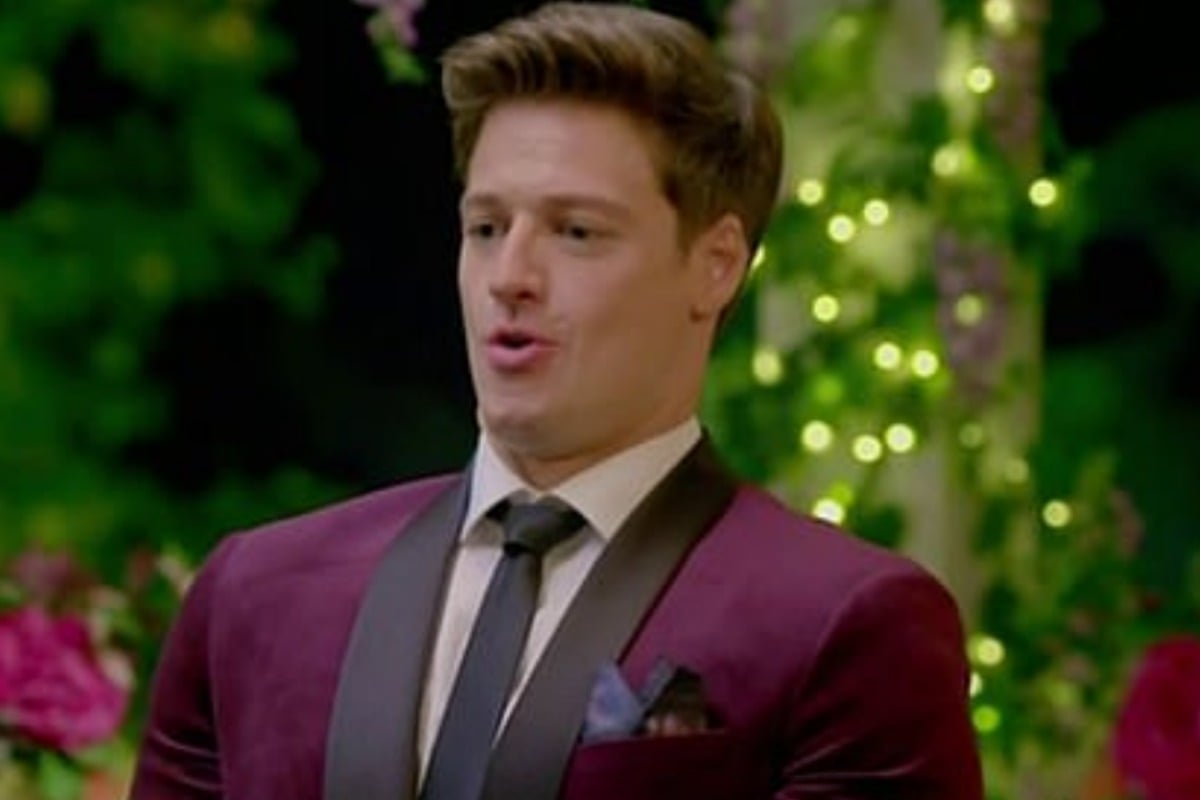 To catch up on all the Bachelor Australia 2019 recaps and gossip, check out Mamamia's recaps and visit our Bachelor hub page. Sign up to our "Mamamia Celebrity" newsletter for daily updates straight into your inbox, and join the conversation in our 'Bach Lols' Facebook group. We've got you covered. 
It's week three of our favourite season of the year: Bachelor season. And it's about to get cloudy with a chance of STDs.
Yes, we've barely left the airport on our ~journey~ of following 20-odd woman vie for the heart of an astrophysicist/banker named Matt, and we already have a growing list of rumours about what's really going on behind the mansion walls.
And one of them involves gonorrhoea.
Look, we don't know the validity of such rumours, nor are we at all about shaming anyone for contracting an STD (hey, it happens), but when it comes to Bach rumours, an STD in the mansion is just too good to ignore.
We bet Osher is horrified.
Watch The Bachelor 2019 promo below. Post continues after video.
But – to our utter delight – it's not the only NSFW rumour to come out of this spicy season early doors.
Behold, our list of the best Bachie rumours floating around reality TV land and maybe some that we also made up.
Fights
Let's be real: one of the best things about The Bachelor is the fighting between contestants.
You know that rush you get when you see a woman marching towards another at a cocktail party, champagne in hand, slightly red eyes and a wobble in her step, ready to yell at her for flirting with their shared boyfriend?