As viewers, it's our job to love and hate television characters. They're written to do that to us, after all.
But the rules around this kind of engagement becomes murky when it comes to reality television, because as the genre name would suggest, the people involved in these shows aren't characters. They're real people. And fundamentally, that should influence the way we speak about them. But for some reason, it doesn't seem to.
Take Alex Nation, for example. She's 24, blonde, attractive, has an incredibly intense makeout face, a young son, an ex-husband, and is currently competing for Richie Strahan's heart on The Bachelor.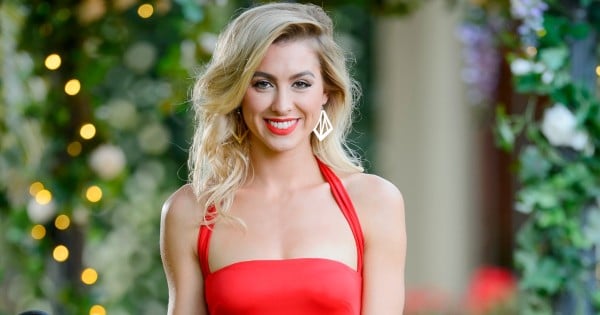 Hey Alex! Source: The Bachelor / Chanel 10.
For some reason, she seems to have fallen into camp hate rather than love, which is okay, but it's why she's there that's the problem.
Hating a television personality for the way they talk or their accent is one thing. Hating them because they have a young child and an ex-husband is another altogether.
It's true that Alex had a baby and got married when she was extremely young. She's made no secret of either of those things. So what's the problem?