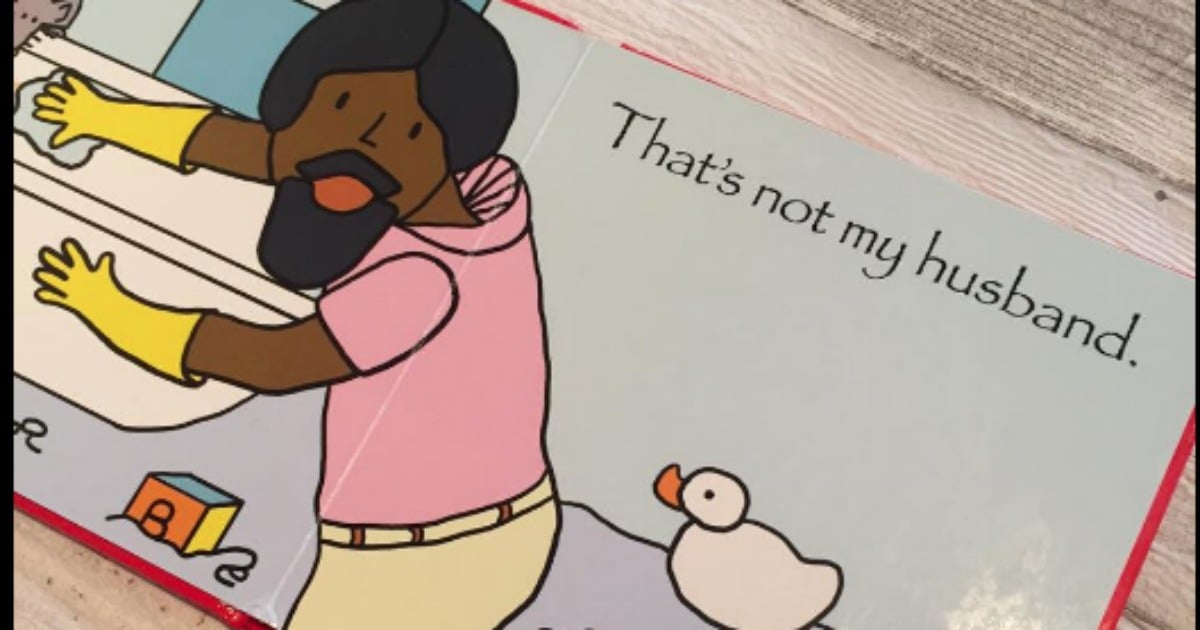 Image: Charlene-louise Lloyd 
After three children it's safe to say that I have read my fair share of 'That's my…" books. You know the ones, "That's not my puppy, it's ears are too shaggy", "That's not my frog, it's tummy is too squashy" and "That's not my kid, his face is too clean"
I made that last one up but you get the idea.
The books are great for teaching kids about texture and colour because they feature 'touch' items on each page, letting kids interact with the story. They're short enough to keep little attention spans, making them an idea first bedtime story. In fact, my eldest son is five and now enjoys 'reading' them to his little brother and sister.
But one woman has got mum's everywhere laughing out loud with her parody of the series, titled "That's not my husband."
Featuring pages such as "That's not my husband, he's home for bathtime", "That's not my husband, he's sterilising bottles" and "That's not my husband, he's doing the washing" it's the book that a lot of mum's can relate to.
My personal favourite is the last page, where she finally locates her man (phew!). "That's my husband, he's texting me from the pub" with a picture of mobile phone open and a text message reading "Sex 2nite".
Who says romance is dead?
Flick through the pages of "That's not my…husband." Images courtesy of Charlene-louise Lloyd via Warning: Mommies Only.