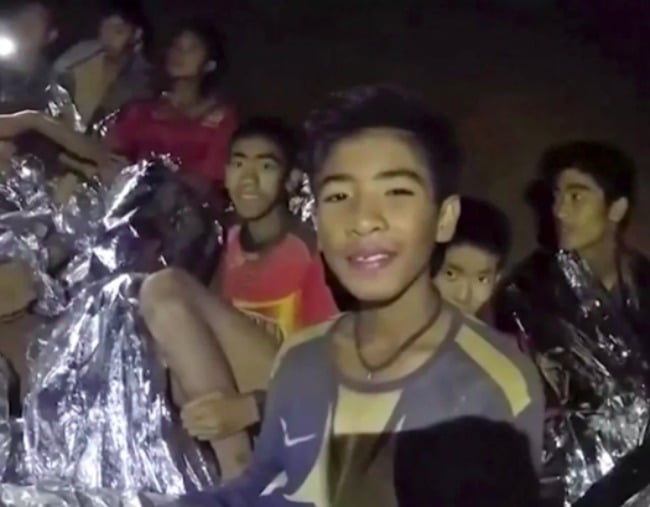 With AAP. 
The cave rescue of 12 Thai boys and soccer coach could take two-to-four days, a Thai official says.
The dangerous rescue mission to free the group trapped inside a Thai cave for two weeks began at 10am on Sunday (1300 AEST) with hopes the first survivor to possibly emerge 11 hours later (midnight AEST).
Eight Australian divers are involved in the treacherous mission and a team of Australian medics assessed the boys' condition before the rescue effort got the green light on Sunday morning.
A Thai army commander says the rescue could take two-to-four days, depending on conditions inside the partially flooded cave.
According to Major General Chalongchai Chaiyakam, the 13 "will continuously come out in approximately 2-4 days, which all may change depending on weather and water conditions".
Earlier head of the rescue mission, Narongsak Osottanakorn told reporters:"Today is D-Day".
"The weather is good. The water level is good. The divers are ready. The boys are physically, emotionally and mentally ready to come out," he added.
The operation will see each boy escorted by two divers, and they will be brought out gradually, one at a time, Narongsak said.
A total of 18 scuba divers are involved in the effort, including 13 foreigners and five Thais.