A 27-year-old Texas woman has described how she narrowly escaped a brutal attack outside her home thanks to some quick thinking and her car keys.
It was around 2.30am when Jessica Collins, a mother-of-six living in Amarillo, said she left her home to get a phone charger from her car. Before walking out the door, Collins said she decided to hold her car key between her fingers, poking out in the "defence" position just in case.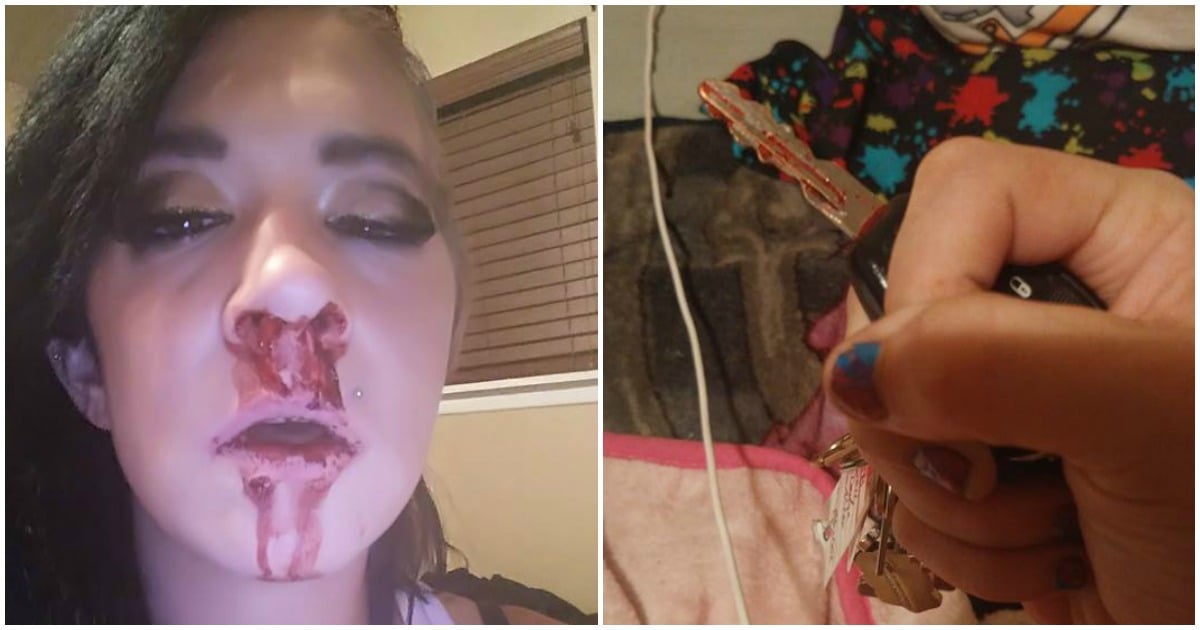 Minutes later, it would be a decision that ultimately helped her flee to safety.
Having unlocked her car and removed the charger, Collins said she was about to return to her home when an attacker appeared and punched her in the face. Thinking quick, Collins said she remembered the keys in her hands and hit back, punching the man in the neck, a move that left him bleeding and scared him enough to flee the scene.
Sharing her experience to Facebook, Collins wrote, "Thankfully, I had my keys in a defence position because I gave him a right hook and ended up getting him in the neck then he ran one way and I ran the other way into my apt building."