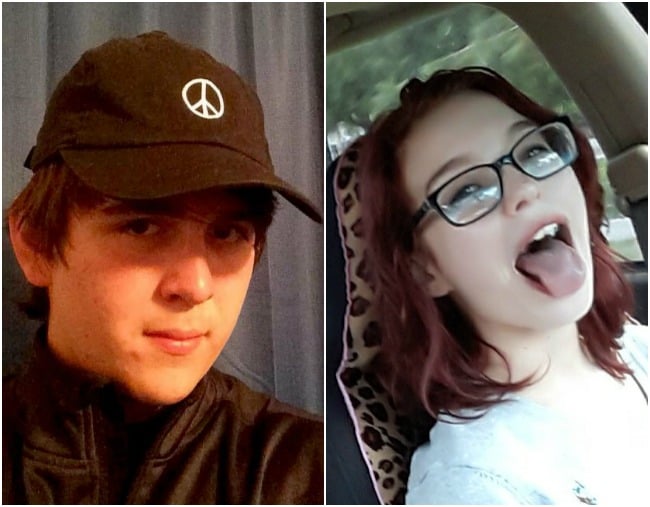 With AAP.
1. Mum of girl killed by suspected Texas gunman says daughter repeatedly turned down his advances before he shot and killed 10 people.

The mum of a 16-year-old student who was shot and killed in the Texas shootings has told the Los Angeles Times her daughter repeatedly turned down aggressive romantic advances from the alleged shooter.
On Friday, it is alleged 17-year-old student Dimitrios Pagourtzis stormed the halls of Santa Fe High School with a shotgun in hand, opening fire and killing eight students, two teachers and injuring 13 others.
Speaking to the Los Angeles Times, the mother of Shana Fisher, one of Pagourtzis' classmates killed in the attack, said her daughter "had four months of problems from this boy".
In a private message to the paper, Sadie Rodriguez continued: "He kept making advances on her and she repeatedly told him no."
Killed in the attack at Santa Fe High School on May 18, 2018:

Glenda Anne Perkins – Teacher
Cynthia Tisdale – Teacher
Kimberly Vaughan
Shana Fisher
Angelique Ramirez
Christian Riley Garcia
Jared Black
Sabika Sheikh
Christopher Jake Stone
Aaron Kyle McLeod

RIP

— Jake Tapper (@jaketapper) May 19, 2018
When he began to get more aggressive, Shana stood up to him, embarrassing him in class, her mother said.
"A week later he opens fire on everyone he didn't like," she wrote. "Shana being the first one."
In a statement, the Pagourtzis family said the boy they know is at odds with the one alleged to have callously stolen the lives of his classmates and teachers.
"We are gratified by the public comments made by other Santa Fe High School students that show Dimitri as we know him: a smart, quiet, sweet boy," the family statement said. "While we remain mostly in the dark about the specifics of yesterday's tragedy, what we have learned from media reports seems incompatible with the boy we love."
2. The royal family's beautiful nod to Meghan Markle's feminism.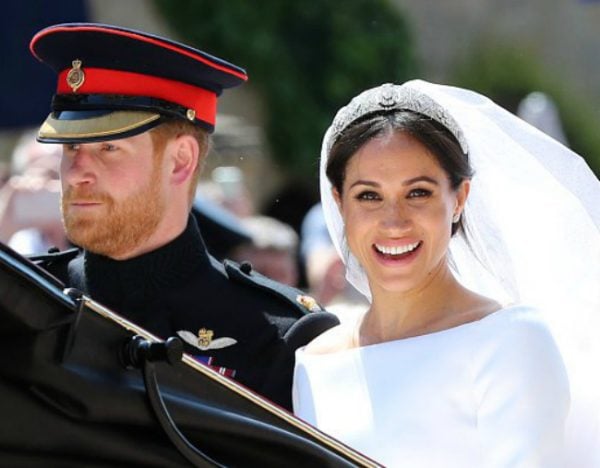 Meghan Markle's activism and declarations of being a "proud feminist" have been honoured in a new page dedicated to her on the royal family's website.
The new biography outlines much of the charitable work the Duchess of Sussex has undertaken over the years, noting it all began at the age of 11.
"Aged 11 she successfully campaigned for a company to alter their television advert that had used sexist language to sell washing-up liquid. Her Royal Highness also volunteered at a soup kitchen in Skid Row, Los Angeles from the age of 13-17. She continued to volunteer at the soup kitchen when she would return home to Los Angeles until the age of 22.
"These early experiences helped to shape her lifelong commitment to causes such as social justice and women's empowerment," the page reads, before quoting the Duchess as saying she is "proud to be a woman and a feminist".
The biography also made note of her former lifestyle blog, The Tig, which ceased operations when it was revealed she was dating Prince Harry. Curiously, the bio only briefly mentions her acting career, which spanned about 15 years.
"Alongside her successful career as an actress, Her Royal Highness also wrote and edited a lifestyle website called The Tig which she used as a platform to discuss social issues such as gender equality in addition to articles on travel, food and fashion."
3. Man accused of killing six people in Bourke St rampage to face court in Melbourne today.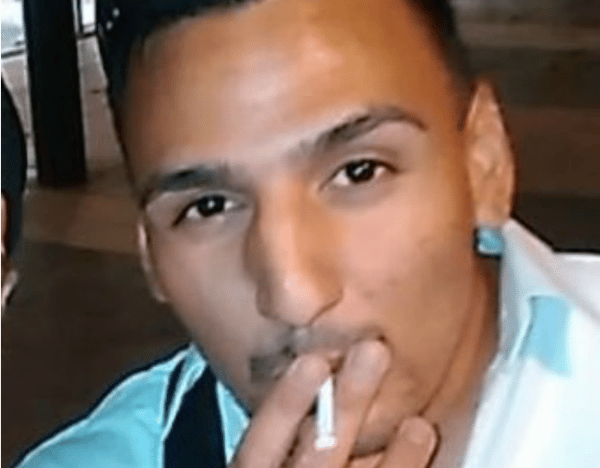 The man accused of killing six people in a driving rampage in Melbourne's Bourke Street is due to return to court.
Dimitrious Gargasoulas allegedly ran down pedestrians in the busy mall in the city's CBD in January 2017, killing six, including two children, and injuring others.
The 28-year-old has pleaded not guilty to six counts of murder and also denies 28 counts of attempted murder.
Gargasoulas waived his right to a pre-trial committal hearing so his case is being dealt with directly by the Victorian Supreme Court.
Concerns have been raised throughout the proceedings over his mental health and his fitness to plead.
If found unfit, he would face a special hearing instead of a criminal trial to determine whether he is not guilty because of mental impairment.
Gargasoulas is due to appear before Justice Lex Lasry on Monday for a mention.
4. Actress accuses French film director Luc Besson of rape.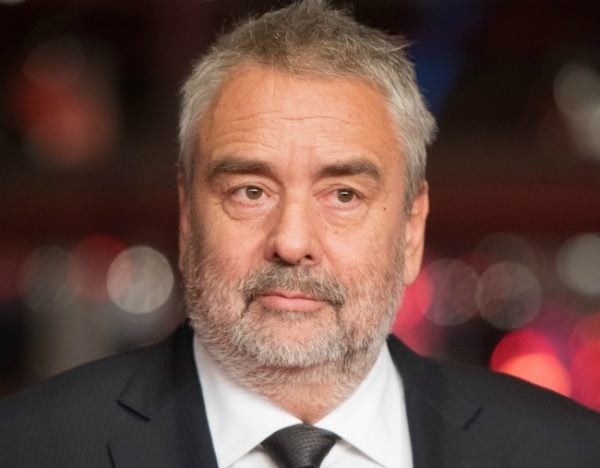 A young actress who has worked with Luc Besson on two movies has filed a complaint with the police accusing the director of raping her, a French news outlet is reporting.
The woman, who asked not to be identified, confirmed to Variety that she had filed the complaint, which was first reported by Europe 1.
Police have declined to comment. The actress told Variety that the incident, which she described as a "violent sexual assault," happened two days ago, May 10, following a meeting with the maker of Valerian and the City of a Thousand Planets at the Bristol Hotel near the Champs Elysees in Paris.
Besson could not be reached by Variety, but his legal representative confirmed that the French director "categorically denied all the accusations made against him".
Rumours of sexual misconduct against Besson have been swirling since the emergence of the #MeToo movement.
So far in France, not a single high-profile figure in the French film industry has been brought low as part of the movement. Besides cultural barriers, the outing of public figures has also been made difficult because of France's strict libel laws.
Besson's next film, Anna, a thriller starring Helen Mirren, Cillian Murphy and Luke Evans, is set to be released in the US in October by Lionsgate. The last film he directed, the $US180 million Valerian, grossed $US225.8 million worldwide.
5. There's a small chance Donald Trump has forgotten his wife's name.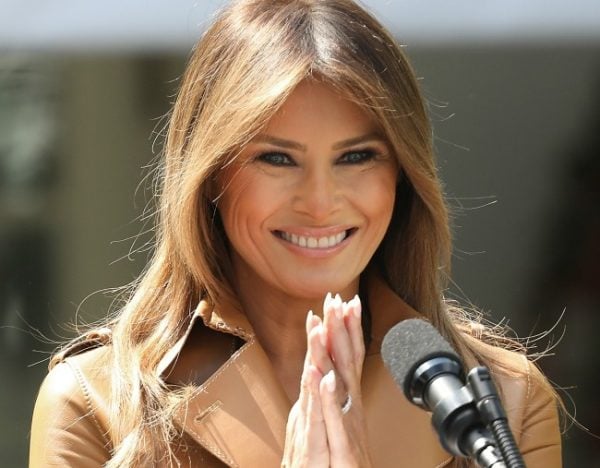 US President Donald Trump has welcomed the return of his wife Melania to the White House after a hospital stay for kidney treatment but misspelled her name in a tweet.
Trump heralded her homecoming with a message on Twitter that referred to her as 'Melanie'.
"Great to have our incredible First Lady back home in the White House. Melanie is feeling and doing really well. Thank you for all of your prayers and best wishes!"
Trump then quickly superseding that tweet with another that spelled his wife's name correctly.
But there was plenty of reaction to the original tweet, including from London School of Economics academic Brian Klass, who said: "'Melanie.' Just...wow."
Mrs Trump's quiet return to the White House after five days at a nearby military hospital resolved a brewing mystery about when she would eventually be released.
Her spokeswoman Stephanie Grisham declined to release additional details, citing her right to privacy.
Grisham said on Monday that the medical procedure was "successful" and there were no complications.