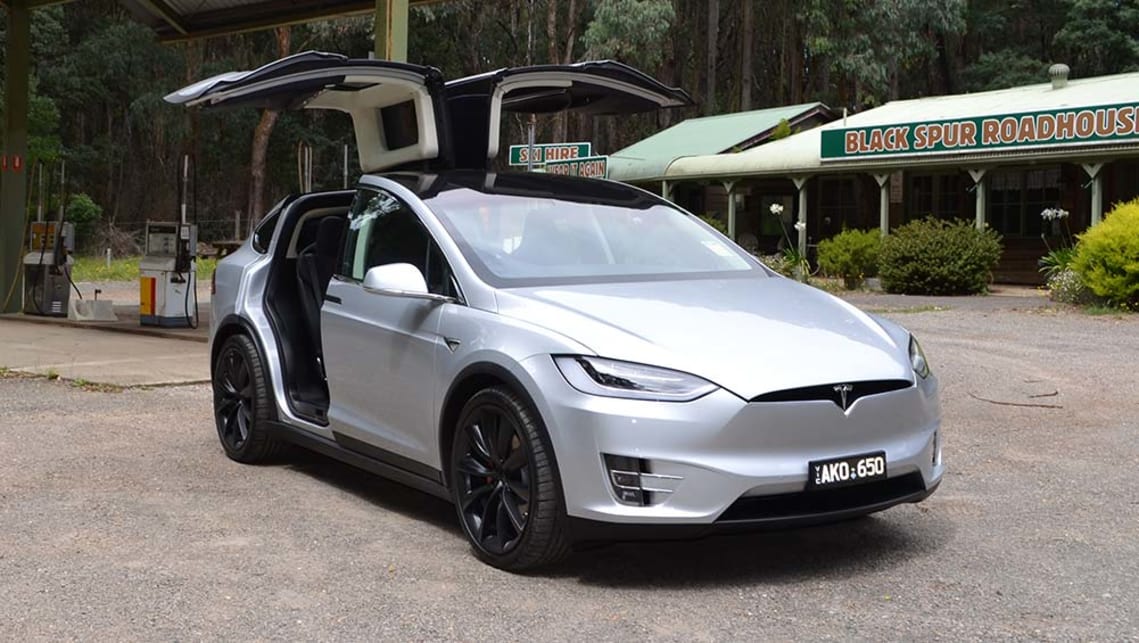 Richard Berry road tests and reviews the Tesla Model X SUV, with specs, energy consumption and verdict at its Australian launch in Victoria.
At some point Tesla need to come clean… and admit they're aliens. That they're the first fleet of colonists belonging to a super advanced civilisation from another planet.
How else are their vehicles so fast? How else can they travel so far on an electricity alone and then be charged so quickly? And how is it they've mastered fully autonomous technology while other car companies are just dabbling with experimental self-driving tech?
Wake up people, Elon Musk isn't Tesla's CEO he's General Eeeekbleeeergh from Centauri 1. Come on, his really bad human mask is a dead giveaway.
Okay, maybe not. But we were mighty impressed with the Model S when we reviewed it and now the Model X large SUV has arrived in Australia. Like the Model S the Model X is completely electric, and with a best 0-100km/h claim of 3.1s that doesn't just make it the fastest accelerating SUV around, it's actually one of the quickest cars on the planet.
So does this new gift from our alien overlords live up to the hype? Maybe it's quick to 100km/h but does it handle like a block of cheese at the first corner? Is it a practical SUV? Does it tow? And what made me want to throw up? We found out by piloting the angriest one in the range – the P100D.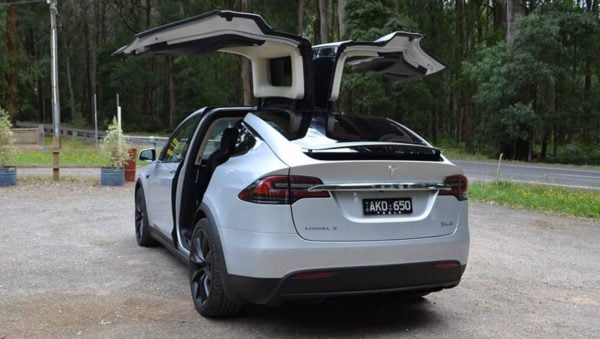 Design
I'm pretty sure the designer who came up with the shape for the Model X was sitting at his computer and looked down at the mouse in his hand and said: "That's it! Now where are we having lunch?"