In 2002, Liskula Cohen walked off the set where she was being photographed for Vogue by a man named Terry Richardson, who often asks his models to call him Uncle Terry.
It was no small shoot. In fashion, Vogue is no small title, and in fashion photography, Terry Richardson is no small name.
"He wanted me to be completely naked and pretend to give one of the men a sex act, while he was also naked," Cohen would later tell New Statesman in 2014, some 12 years later. For the purpose of the shoot, the men were not actors, models or artists. They were simply Richardson's friends.
"I worked with him once… and I would never work with him again. Not even if it was a zillion dollar contract with security guards and my own mother present. This monster has brought me so much unhappiness in my life from one photo shoot. You may think that is crazy, but it's true. No, he did not rape me, he did not touch me in anyway. But he did make me feel so uncomfortable that I walked off the shoot. In 24 years of modeling I have only walked out once. He made me feel as if I was a prostitute, a whore or even less than if possible," she told Girlie Girl Army in 2013.
Terry Richardson – famed fashion photographer with money, acclaim and the status that comes with sprinklings of famous friends – is known in fashion circles for a particular kind of photo.
The photo will almost always be about sex, whether that be literal or implied. The subject will be leaning on a blank canvas of a wall, clothes will be scarce and if a finger or two aren't in the mouth, something else will be.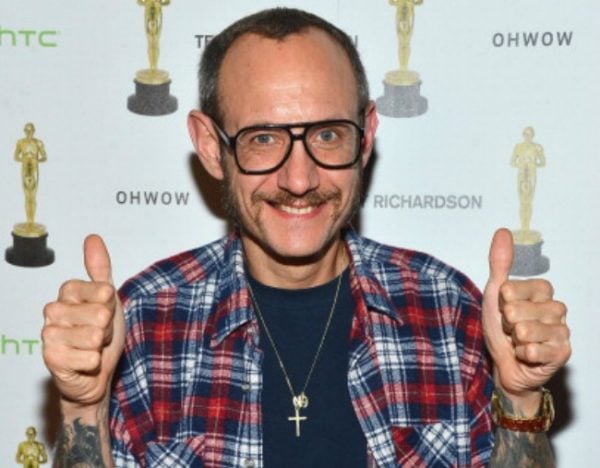 Think Megan Fox in nothing but a black bikini, in front of a red wall, with cherries held tight between her lips. Jessica Alba posing in front of a white wall, a red shirt undone to her waistline, her teeth nibbling the petals of a rose. Rihanna against a similarly white wall, a spaghetti strap camisole with a plunging neckline covering her chest and cigarette smoke billowing from her mouth.
Richardson's photography is internationally celebrated for its propensity to turn fashion into soft-porn. That is, of course, when he isn't photographing a man.