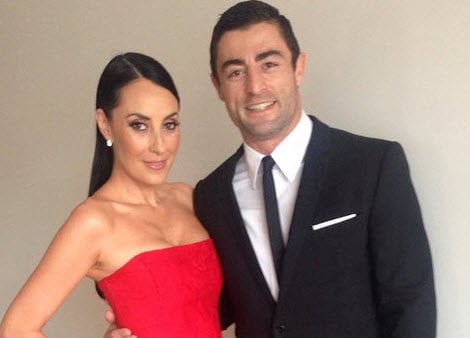 The local celebrities are moving out of Bondi Beach and into a new harbour-side house.
Australian celebrity royalty Anthony Minichiello, 34, and his wife Terry Biviano, 39, have purchased a new home in Vaucluse for a whopping $3 million.
The pair who recently sold their waterfront Bondi Beach house for $2 million, are planning to knock down and rebuild on the site or renovate the currently run-down property.
Anthony and Terry's agent Oliver Berger told The Daily Mail, "They're extremely happy with it and signed the papers last night. They're either planning to knock it down or completely gut it out and renovate it."
Anthony and Terry are expecting to move into the new home late next year with their daughter Azura Tresor, who recently celebrated her first birthday.
Speaking about motherhood, Terry told The Daily Telegraph, "You know as a mother, the love you have for your child is on another level. In fact you weren't even aware that this love exists until you have a child."