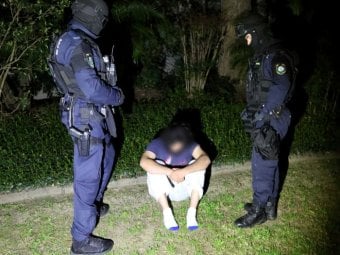 1. Terror Raids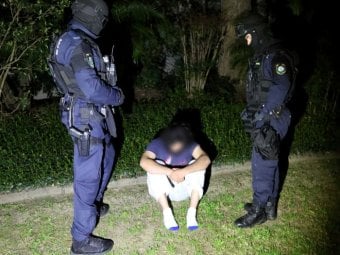 Yesterday's raids – the biggest anti-terrorism operation in Australia's history saw 15 people detained, two charged and nine released after a plot was uncovered to "shock, horrify, and terrify" the community.
Omarjan Azari, 22 was charged yesterday with preparation/planning for terrorist attack.
Police allege he had a plan to randomly seize a member of the public and behead them before uploading a video of the act to social media.
The Australian reports that according to court documents Mr Azari had been preparing for the attack for several months.
It is alleged that he was working with Mohammad Ali Baryalei, an Australian thought to be in Syria – who previously worked as Kings Cross bouncer and appeared on the show Underbelly: The Golden Mile.
Azari could face a life sentence if convicted.
The second man who was charged was a 24-year old from the Sydney suburb of Merrylands man was charged with possessing ammunition without a license, and unauthorised possession of a prohibited weapon.
Fairfax Media reports that he was released on bail, and is due back in court on September 24.
In other developments
The Daily Telegraph has reported that the AFP have "picked up "chatter" involving a potential random attack on Parliament House – especially that the Prime Minister and other senior government officials were prime targets. The report goes on to say that the AFP will dramatically increase their presence at Parliament House over the next few days.
The Daily Mail reports that over 300 people gathered last night outside Lakemba train station in Sydney to protest the raids. The protest, organised by Islamic political party Hizb ut-Tahrir, saw hundreds of Muslim Australians saying the government is terrorising them.
The Age reports that ASIO has seized the passports of several relatives of jailed Melbourne terror cell leader Abdul Nacer Benbrika.
The Opposition leader, Bill Shorten has called for the PM to haul backbencher Cory Bernardi into line after he linked burqas to the terrorism raids.  Senator Bernardi tweeted yesterday: "Note burqa wearers in some of the houses raided this morning? This shroud of oppression and flag of fundamentalism is not right in Aust." Bill Shorten has labeled the comments "stupid and ignorant".
2. British hostage in video
Meanwhile another British hostage has been shown in an IS propaganda video.
The video is in stark difference to the others with the man, a former journalist who worked for many major British newspapers, sitting behind a desk talking about the Islamic State and how he will expose the "truth behind Islamic State".