Jerry and Susan Stros have been together for 51 years. They are the parents of four children, and are proud grandparents of six.
Now, they are facing the biggest fight of their lives.
Days before she was set to take a trip to Florida, Susan wasn't feeling well. When she visited her doctor, she was given the all clear and sent home with a prescription for antibiotics.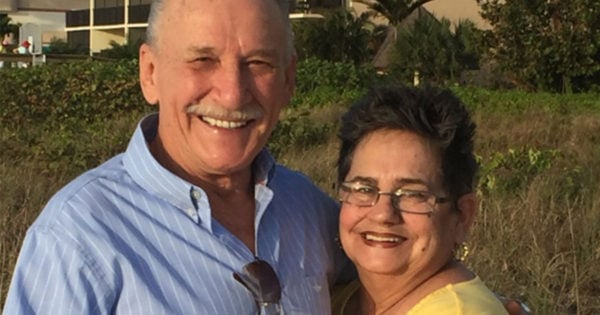 Later that day, while shopping, Susan had difficulty breathing. Her husband Jerry called an ambulance, where it was discovered her lungs were filled with so much fluid, she would not have made it through the night.
Susan was diagnosed with terminal small cell carcinoma, an aggressive cancer that had made it's way to her lungs, lymph nodes, chest cavity and liver.
Just one week later, while visiting his wife in her hospital room, Jerry collapsed. Testing revealed he was also suffering from the same cancer in his brain.
He was rushed into the Intensive Care Unit.
LISTEN: Julia Watson talks about her life and what it is like to be told when you will die.