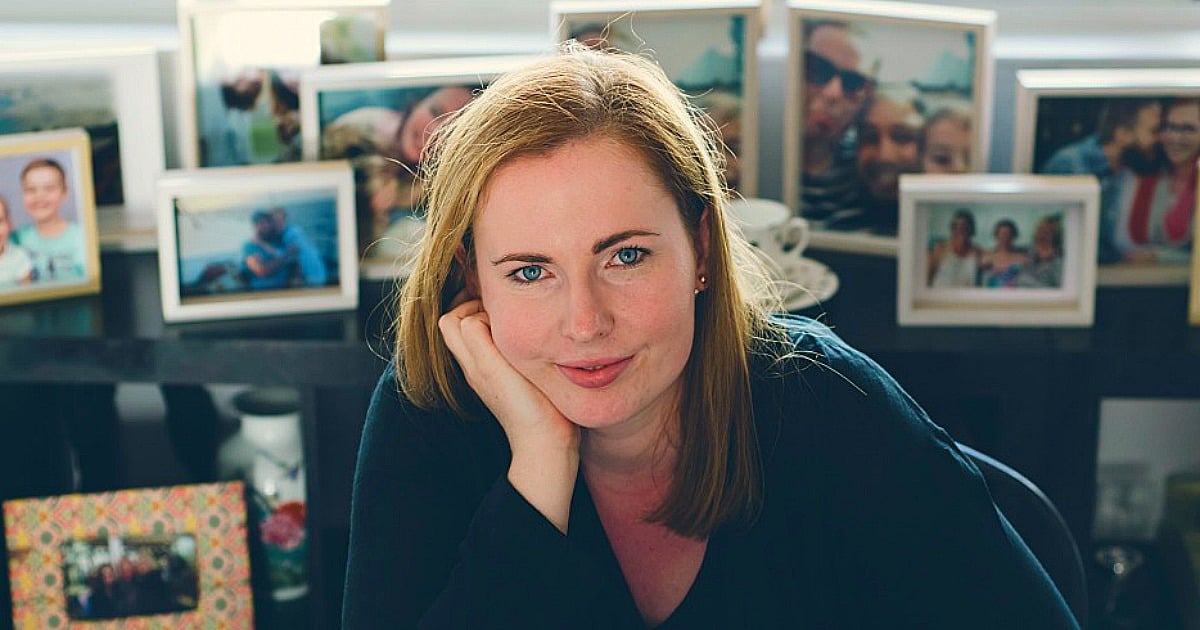 This week a friend sent me a clipping from The Courier Mail's "The Word on the Street". The question posed was: "Do you wear sunscreen every day?"
Four out of the six responses resulted in frustration and anger. I read the responses on the way to my second radiation session – palliative radiation. I am 24 and living with terminal melanoma.
Yes, skin cancer will kill me.
This is my post from my blog's Facebook page, Dear Melanoma.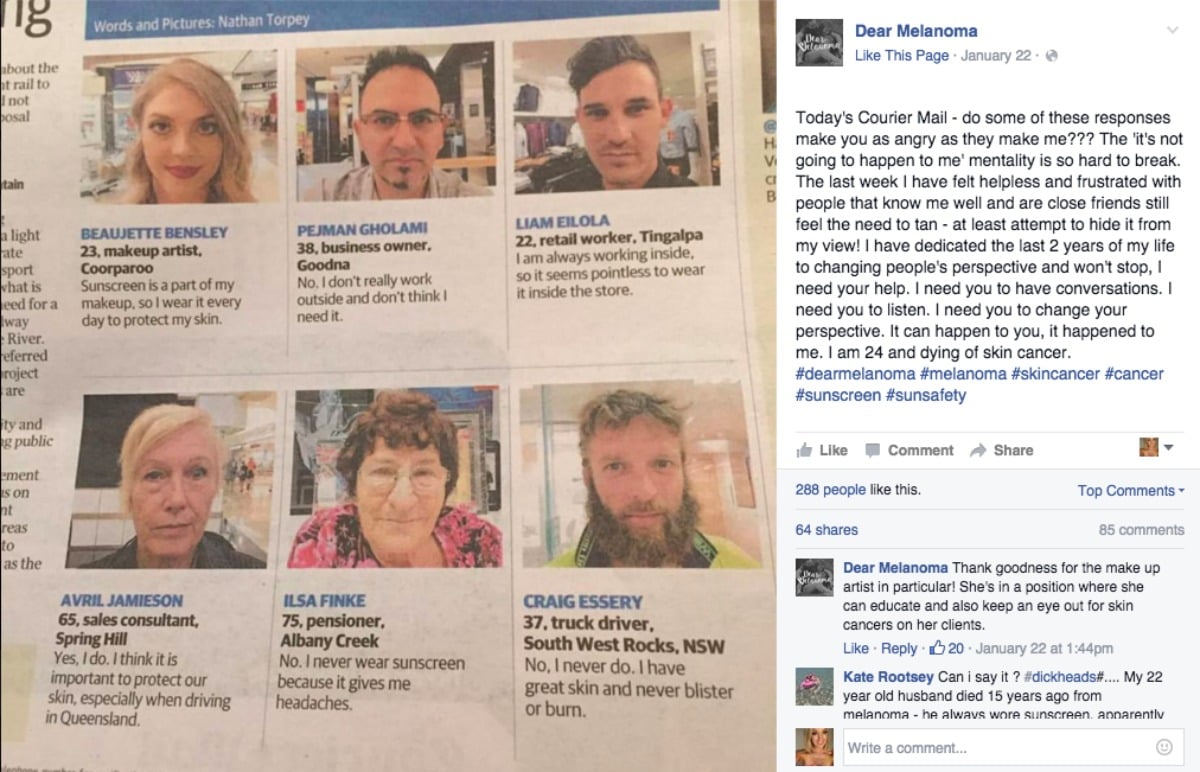 My questions to you are…
What will it take for people to realise the dangers of sun exposure?
What will it take to overcome the "this will not happen to me" mentality?