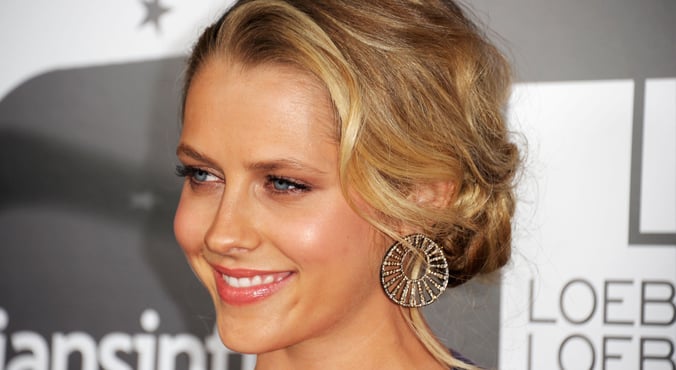 Image: Getty.

Aussie actress Teresa Palmer has debuted her first tattoo on Instagram. Her husband Mark Webber uploaded the snap of her new ink with the caption: "This is now how I get high. Atop the Dolomites in Italy. Thanks Love @tez_palmer"
Palmer hasn't confirmed if the design, a flock of birds covering her right upper arm, is real or fake. We stalked scrolled through the couple's Instagram accounts (wait, that sounds weird...) but this holiday snap is the first sign of her tattoo.
The 28-year-old mum of one is currently filming two movies, Triple Nine, and the remake of Point Break,  in which she plays Tyler, the female lead. Lori Petty who starred as Tyler in the original Point Break movie didn't sport a tattoo. Stay tuned...
In the meantime, if you're inspired by Teresa's maybe-real ink, check out the prettiest tattoos on Pinterest. We're pretty sure that's where she got the idea from.
UPDATE: Teresa's PR have just confirmed to The Glow that her tattoo is a temporary one, but we still think it looks great.
28 of the prettiest tattoos on Pinterest
UPDATE: We've just learned that the tattoo is temporary, for Teresa's role in Point Break.
Tattoos, love 'em or hate 'em? Or hate the one you have?