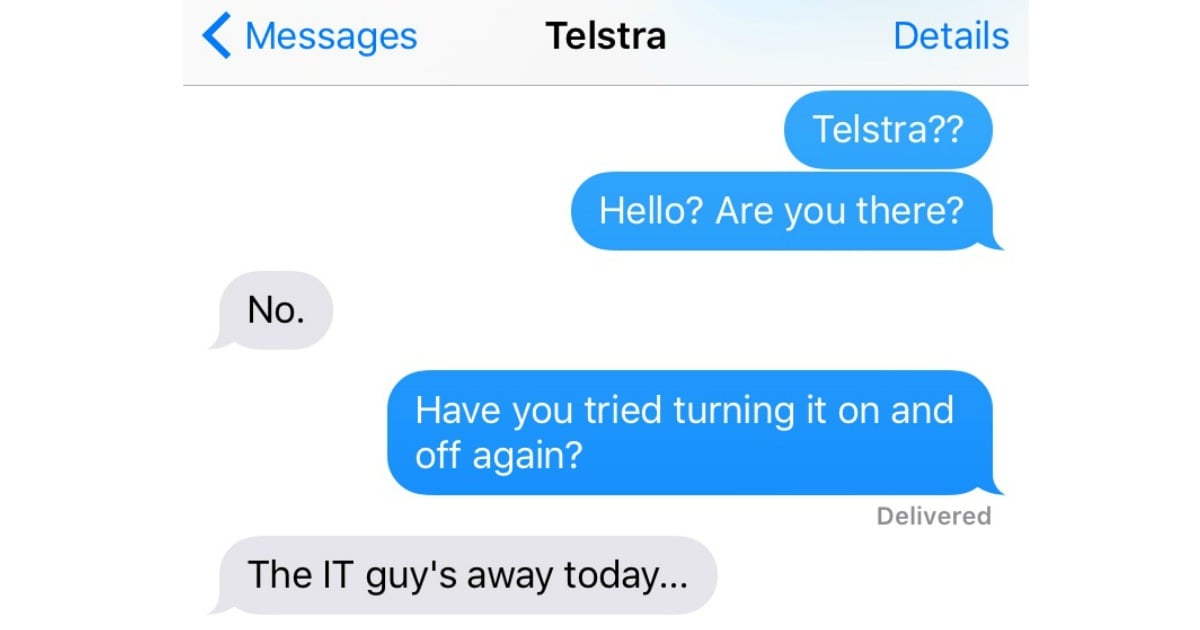 Wondering why you can't get to your Mum? Well it's not just you. Telstra is currently dealing with a nationwide network outage.
Customers have reported having "no service" in a number of states, leaving them unable to make or take calls.
The company has released a statement saying they are currently investigating.
"We are aware of an issue currently affecting mobile voice and data nationally," it said.
"We are working to resolve the issue as quickly as possible and thank customers for their patience."
Many have taken to social media — assumedly not on their smartphones — to report their troubles, commiserate with the embattled service provider and, obviously, to make hilarious quips: