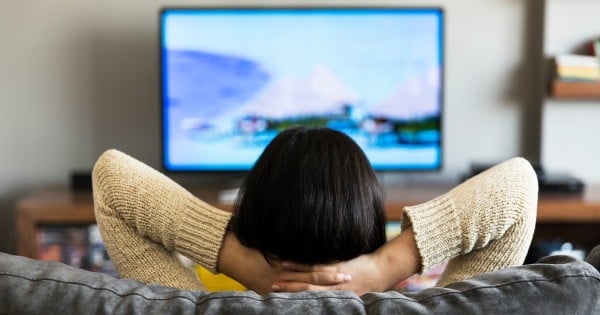 When we recently moved house my first concern wasn't about when the beds would be delivered or the stovetop functional, it was, "When will the Foxtel be connected?" Ever since Strawberry Shortcake, Teenage Mutant Ninja Turtles and Rainbow Brite stole my heart as a child, I have loved me some telly.
I know I'm not alone so here are the top five things I reckon every TV-obsessed person will understand.
1. Your perfect weekend = PJs plus remote.
There was a time when my perfect weekend consisted of getting my roots done and heading out for espresso martinis. Now, I'd much rather pop on my pyjamas and settle in for a 10-hour session of critiquing Shaynna's cushion choices on Selling Houses Australia.
Being able to binge watch episode after episode of my latest series obsession is recreational bliss. Previously on Nashville? Fast forward because I just friggin' watched it! If my regrowth does reach a stage of looking like unintentional balayage, I bypass the pile of trashy mags at the hairdresser and watch Wentworth on my tablet through Foxtel Go (#winning).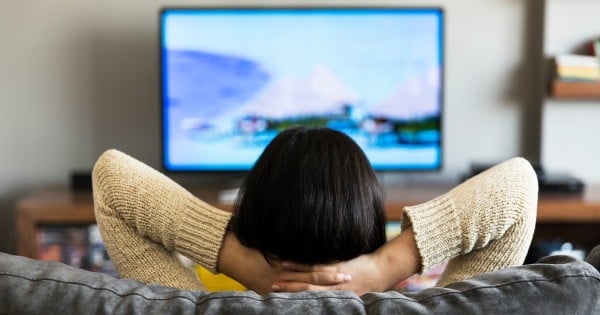 "I'd much rather pop on my pyjamas and settle in for a 10-hour session." Image via iStock.
2. You become emotionally invested in character's lives.
I've been known to cry like a baby when one of my favourite couples get hitched (#Rayna&Deacon4eva) or a beloved character gets disembowelled by a zombie (#RIPNoah). After the season six finale of The Walking Dead, I spent 30 minutes silently staring at the wall as I tried to process my shock at Negan's heinous game of eenie-meenie-miney-moe.