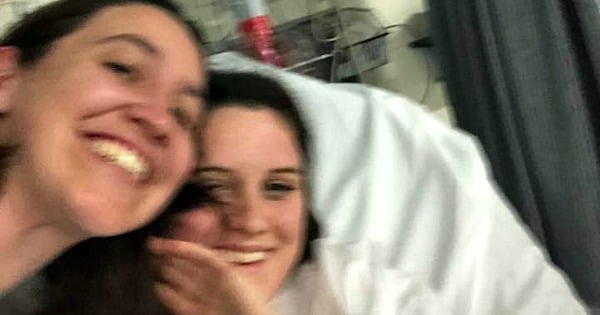 A Sydney teenager has been hospitalised after being shocked by an "industrial strength" electrical current that surged through a wet manhole cover she was standing on in the CBD.
Fifteen-year-old Anna Lambden was waiting at traffic lights with friends near the intersection of George and Ultimo streets at Haymarket on Sunday afternoon when she was struck by sudden, paralysing pain.
According to The Daily Telegraph, Lambden's mother, Viola Morris, was told by officials working on the adjacent light rail project that a "loose connection" had caused the incident and has since been repaired.
"It sounds like there was some dodgy wiring from the tram construction and it connected with the ground which connected with Anna's wet socks (she was wearing heels which she'd taken off)," Morris wrote on Facebook.
"She was in lots of pain, and that's settled to muscular pain now."
The teen was treated at Royal Prince Alfred Hospital and released on Sunday afternoon, The Daily Telegraph reported.
The Newtown High School student told the paper she didn't realise what had happened at the time.
"I don't remember falling," she said. "One minute I was standing and the next on the (ground). I thought at first I was having a stroke.
"I felt pulses of electricity go through my whole body. I was shaking, my whole body, screaming, calling for help."
Viola Morris wrote on social media that the current was so strong that passersby who attempted to assist her daughter were also shocked when they touched her.
"It's so random and could have been so catastrophic," she wrote. "For all the crazy things kids do, I'm wild with rage that something as innocent as taking off boots to walk in socks could have killed her."
SafeWork NSW and NSW's Roads and Maritime Service are investigating the incident.
In a statement published by The Sydney Morning Herald, an RMS spokesperson said, "Once Roads and Maritime was made aware of the incident, staff attended the site and made the area safe after identifying an issue with an exposed wire.
"Roads and Maritime will ensure a thorough investigation is carried out."