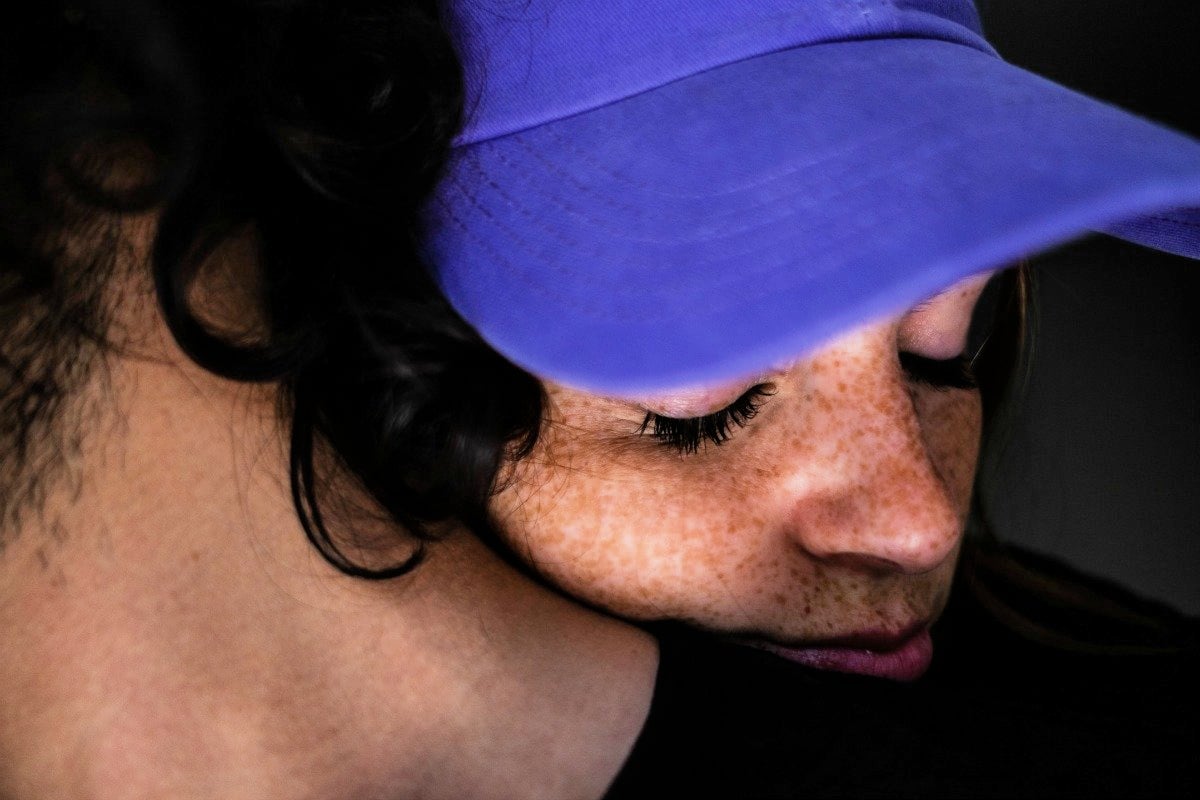 Content warning: This story contains descriptions of mental health and self-harm, and may be distressing for some readers. If you need support, please contact Lifeline on 13 11 14 or Kids Helpline on 1800 55 1800.
I talk to my teenage daughter about sex, periods, condoms and smear tests.
Boys, bullying, smoking, alcohol and drugs. Exam stress, friendship bust-ups, social anxiety and unrequited love.
We talk about how to manage her time. How to study for tests. How to use a computer, an oven, a washing machine. How to apply foundation and mascara. How to shave her legs. How to put an outfit together and make her fine hair look like it has more volume.
I listen to her fears and try to ease her anxieties. That's my job. Her father is the 'best friend'. The 'chill one'. I am not, and I'm not her best friend, even though I want to be.
I'm the one who runs the ship, keeps the schedule, remembers the appointments and writes the lists. I'm calm and steady, for her, because that's who she needs me to be. I do all of these things for her because I'm her mother.
But I don't know what to say when she self-harms.
You can watch this explainer on what anxiety feels like and how to help in the video below. Post continues after video.
I've told close friends and family my daughter has severe anxiety. It's harder to tell them she's been taking anti-depressants for almost a year now. I don't have the words to say 'my firstborn child hurts herself', or that she spent Monday night in the emergency room getting stitches.
Mental illness runs in our family, so over the years, I've become accustomed to dark moods and up moods. Mental health plans and medications. Specialist appointment after specialist appointment.
If you're like me and have never self-harmed, it's difficult to understand why people do it. I've done hours of research and have spent the last year in and out of therapist and psychologist offices. Logically, I know my daughter is trying to ease her mental anguish through a physical act.
But I haven't, and don't think I ever will, get used to the idea of my perfect child deliberately hurting herself. I still can't comprehend it. I can't make the connection between the giggling, effervescent girl I know is inside her deep down, and the teen who feels so ashamed of herself, she cuts herself open.
There is nothing more isolating or lonely in this world than parenting a child with a mental illness.
I watch her school friends blossom as they discover their strengths and begin to figure out who they are. I see them join after school activities, excel at dance, easily make friends, and receive invites to all the social events. The daughters of my old school mum friends are like morning sunshine – bright and warm and full of new beginnings.