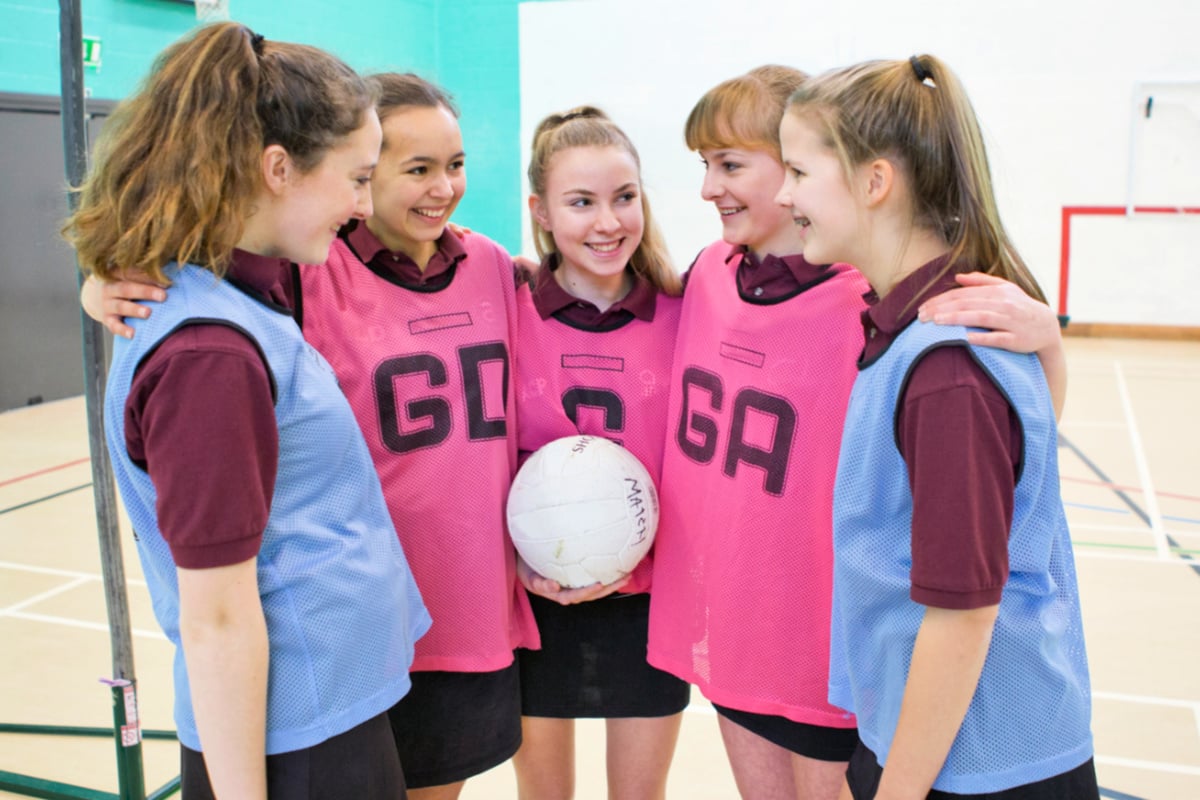 I've been watching my two girls play various team sports for what feels like 857 years now. We've all learned a lot, and I'm a big believer that the benefits of team sport for teenage girls go way beyond physical fitness alone. Belonging to a team also teaches girls about resilience and collaboration. By working together with girls who aren't necessarily in their usual social circle, a team offers them valuable insight into different personalities and helps them understand what makes other people tick.
Watching all those games, I've noticed something: There are four distinct types of teammate. While I'm not trying to pigeonhole anyone, I've seen them again and again. These girls have similarities in their 'teammate' personality and it tends to reflect their own individual mindsets.
I tried out this theory on my own teen girls recently and when they looked at their own teams, they were surprised to see them too. Want to play along?
Which teammate are you? And which one do you want to be?
The musketeer
This girl's a team player through and through. Her "all for one, one for all" attitude makes her an MVP even if she can't catch a ball. She knows everyone's name, is happy to play any position and is all over the court with a "here if you need" – even if she's offside. She'll volunteer to carry the water bottles and shakes hands with every member of the other team, win or lose.
Her mindset: She's confident and thrives in a team environment. She's proof that moving your body and doing something you enjoy is a great way to offset the everyday pressures of school and life. Statistically, she's likely to identify with the 66 percent of young girls who, in a recent study by Suncorp, said that playing sport helps them feel confident in themselves.
'En garde!' Image via GIPHY
The quiet achiever
She's the girl whose name you might not know straight away. She participates but tends to hang back and she can seem a little shy. She has good skills and enjoys playing, but she might think she's hopeless and can get caught up with negative self-talk.
Her mindset: This girl is the one who needs her team to do what teams do best: get behind her, get to know her and lift her up! Self-talk is our inner voice and the thoughts we don't say out loud. There are two sides to self-talk; positive ("I know I did my best. I'll try again.") and negative ("I suck at this. This is too hard."). Knowing how to manage your inner voice is an important life skill and sport can be a great tool to support this, along with the confidence you get from belonging to a team who'll stand with you.
'I mean, Wing Defence is the most underrated position on a netball court' Image via GIPHY