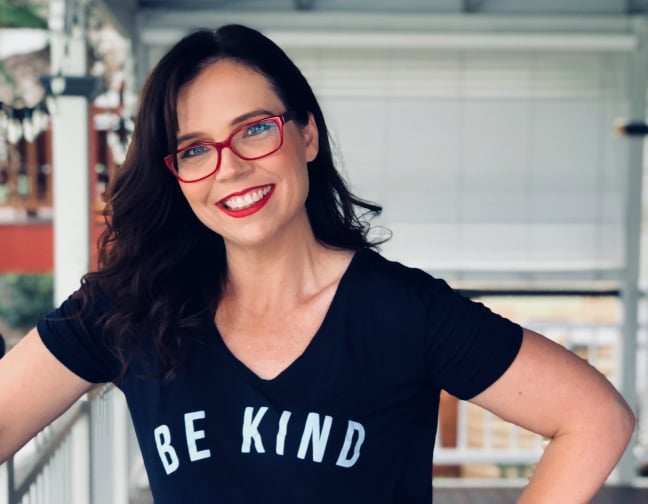 Dear G
Last night you asked me a question.
I was unpacking the dishwasher when you asked me to help convince your mum to let you stop playing netball. You were sick of it, you said. Had stopped enjoying it. Didn't have time. And why couldn't your mum just get that? And then when I was about to give you my answer, the phone rang, Quincy was throwing spaghetti at the dog (!!!) and your mum arrived to collect you. Before I knew it, you were out the door and off home.
Anyway, so I thought I would answer you now in this letter because this is an important thing to discuss. So here goes…
Will I help convince Mum to let you quit netball? No. Nopety nope nope.
I don't want you to stop playing netball, G. I want you to keep going. And here's why…
Playing sport is good for your head.
I know what you think. You think all that netball is good for is simply strengthening your calves and your biceps and your quads. And you're right – it does all that stuff. But more than that, netball is good for your head, G. It builds your confidence. Every time you're on court, it reminds you what your body can do. How fast it can run and jump and pivot. And every pass, every goal, every intercept or save – it's boosting your self-image and your self-esteem.
That game is giving you confidence even if you can't see it. You see, at a time in your life when your body can feel like it's betraying you – sport reminds you how fierce you really are. Plus, every time you play, it's a mental health break from your life. When the whistle blows, homework and assignments, and schoolyard cliques and social media dramas and every other anxiety from your life melts away. For 40 minutes you don't get to think about any of that stuff. All you're thinking about is that ball and getting it down the court. And when you're a teenager you need those moments – trust me.
Truth is, if I could put you on a court every day I would simply because it gives you a break. Added bonus: if you're playing netball, you're off your phone!