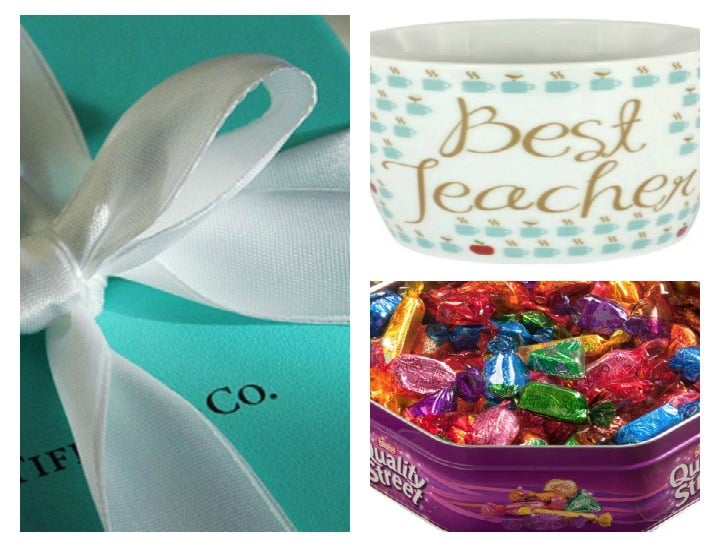 My mum used to have these little stashes of Quality Street choccie tins hidden behind the stack of Women's Weekly and The Bulletin magazines piled up under the TV cabinet in our home. She would refer to them as her emergency stash.
I never really knew what they were for and used to try and prize off the plastic seal in the hopes I could pinch a strawberry delight while everyone was watching Alf.
Yesterday the penny finally dropped, it took 30 years to realise exactly what the point of having an emergency stash was for.
Forgotten gifts.

This time of year it's hard enough trying to remember to buy your relatives, family and neighbours gifts without having to add your children's teachers to the mix.
When you list all the different teachers your children have, from their classroom teachers, to the tennis coach, the ballet teacher, the after school care team, the basketball manager, the French teacher and the crew at the drama school that's a whole trolley load of Quality Street.
Listen to Holly Wainwright, Andrew Daddo and The Motherish's very own Valentina Todoroska talk about Teacher's gifts on this week's episode of This Glorious Mess.
But these days the teacher's present has left the soap and chockies arena and entered a totally different ball game.
In fact it's not unusual for teacher's gifts to be so extravagant they have to be declared to the asset register.
The biggest change in teacher's gifts seems to be the all-in-one-gift, where one of those parents – usually one with much better organisational skills than me – volunteers to collect the contributions and purchase an agreed upon gift.