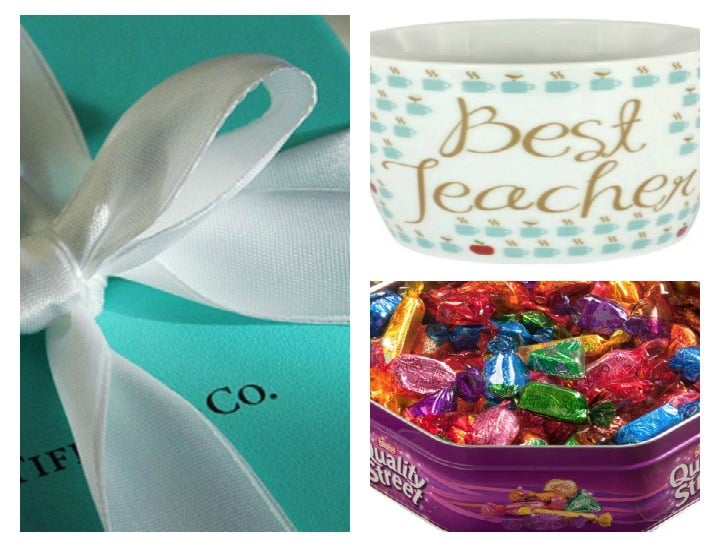 My mum used to have these little stashes of Quality Street choccie tins hidden behind the stack of Women's Weekly and The Bulletin magazines piled up under the TV cabinet in our home. She would refer to them as her emergency stash.
I never really knew what they were for and used to try and prize off the plastic seal in the hopes I could pinch a strawberry delight while everyone was watching Alf.
Yesterday the penny finally dropped, it took 30 years to realise exactly what the point of having an emergency stash was for.
Forgotten gifts.

This time of year it's hard enough trying to remember to buy your relatives, family and neighbours gifts without having to add your children's teachers to the mix.