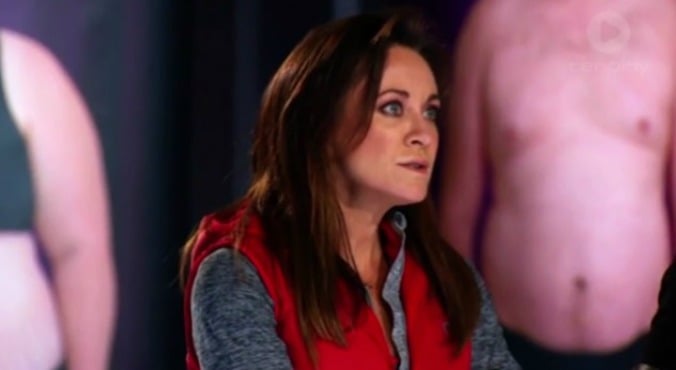 Image: TenPlay.
On last night's episode of TBL Families, it emerged two of Michelle Bridges' team members had gained weight over the week — and she couldn't hide her displeasure.
The weigh-in revealed Rob Jofre had gained 600g and Tony was just over one kilogram heavier. Bridges' face dropped as soon as the numbers appeared on the scales.
"I'm bewildered, gob-smacked, devastated. How did this happen?" the trainer, who had hoped to get all four men into the season finale, said.
"It is disappointing but it's a dose of reality, and I'm a big believer in small doses of humility from time to time."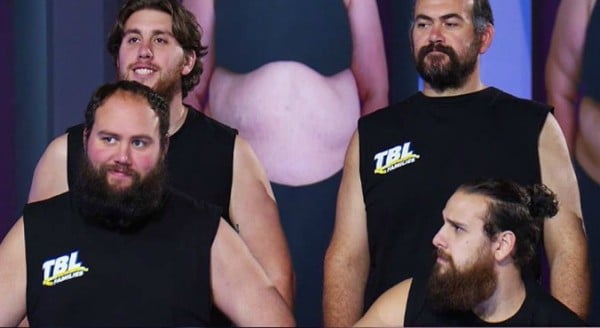 She was also disappointed in Daniel, whose weight loss of 400g was significantly less than what he'd managed in previous weeks.