Excuse me while I quickly go and put on my "serious journalism hat"…because there's a new Taylor Swift conspiracy theory and it's very important that we get to the bottom of it.
Shall we begin?
It's no secret that Swift has been missing in action this year.
For one, she's almost completely disappeared from social media, only posting three times since February—and all three were promotions for best friends and fellow musicians.
She's also rarely been seen out and about in New York City, despite the fact she lives in a Tribeca penthouse in the middle of Manhattan.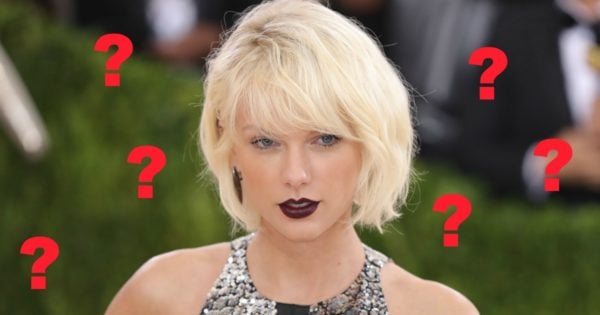 So imagine our surprise when a paparazzo claimed to know exactly where Swift was hiding...
In a giant suitcase, of course.
A photo of the singer's security team carefully placing a large, black suitcase in the back of a car outside her apartment has gone viral.
Taylor Swift is reportedly being carried around in a suitcase, and we demand answers. pic.twitter.com/eSWzfHJwe8

— Funny Ecards (@iLolEcards) July 17, 2017