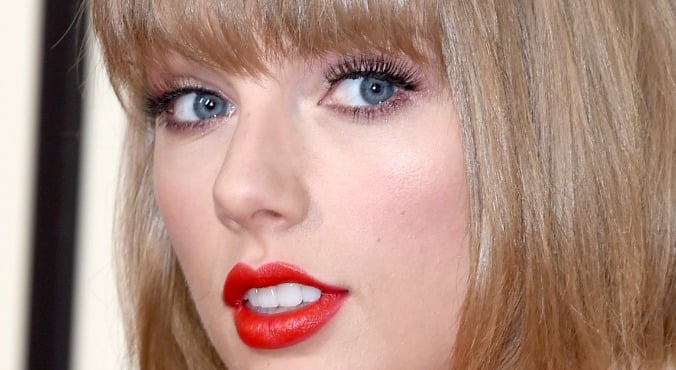 Image: Getty.
In case you haven't had any wi-fi access until this very moment, the Grammy Awards are happening right now.
As per usual there's a lot going on in terms of red carpet fashions and celebrity antics, but there's a certain attendee we just can't tear our eyes away from: one Taylor Swift.
It's not because of her striking midriff-baring outfit or the fact she's already picked up a shiny gold gong for her Bad Blood video.
It's because Swifty's replaced her trademark wavy lob with something shorter and sharper.
The 26-year-old is basically rocking a blonde version of Uma Thurman's Pulp Fiction bob. It's a blunt, chin-grazing chop with an even blunter fringe, and it looks ace.
That said, we've fallen for A-lister styling trickery too many times in the past — remember Gigi Hadid's deceptive wig last year? — so our tender hearts are more suspicious than they once were.
Watch: All the Grammys red carpet action. (Post continues after video.)
As former US President George W Bush so elegantly put it: "Fool me once, shame on you. Fool me... you can't get fooled again."
We sure don't want to be fooled again, so let's have a closer look to see what's going on here: