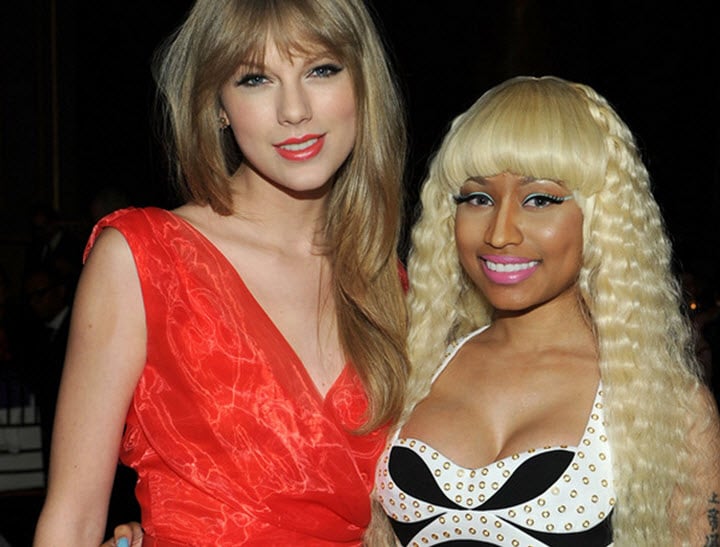 Cue the bad blood jokes.
It can sometimes be difficult to comprehend tone and even meaning in 140 characters or less.
Just ask Taylor Swift, who has found herself embroiled in a Twitter exchange with Nicki Minaj over the announcement of the MTV Video Music Awards.
The gist here seems to be that Nicki Minaj, 32, is pissed that her butt-heavy video for Anaconda wasn't nominated for Video of the Year (it is nominated for Best Hip Hop Video and Best Female Video).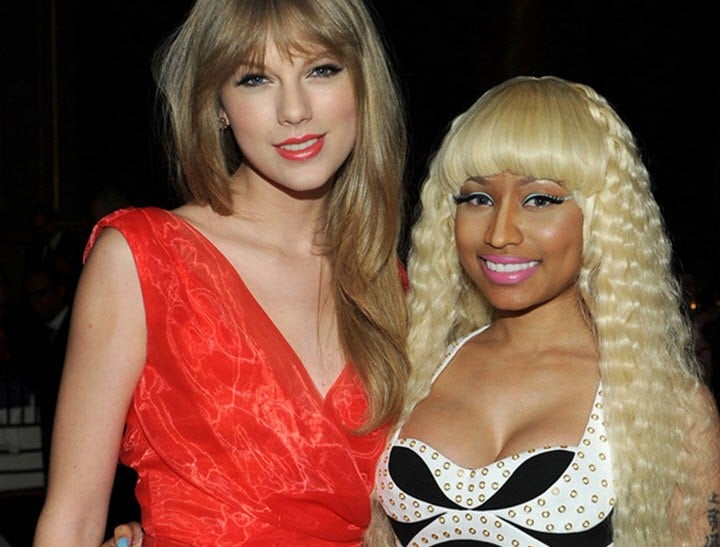 Minaj's video for Anaconda broke the Vevo record for most views with 19.6 million views in 24 hours. It was outdone — though not by much — by Taylor Swift's video for Bad Blood with 20.1 million views in 24 hours.