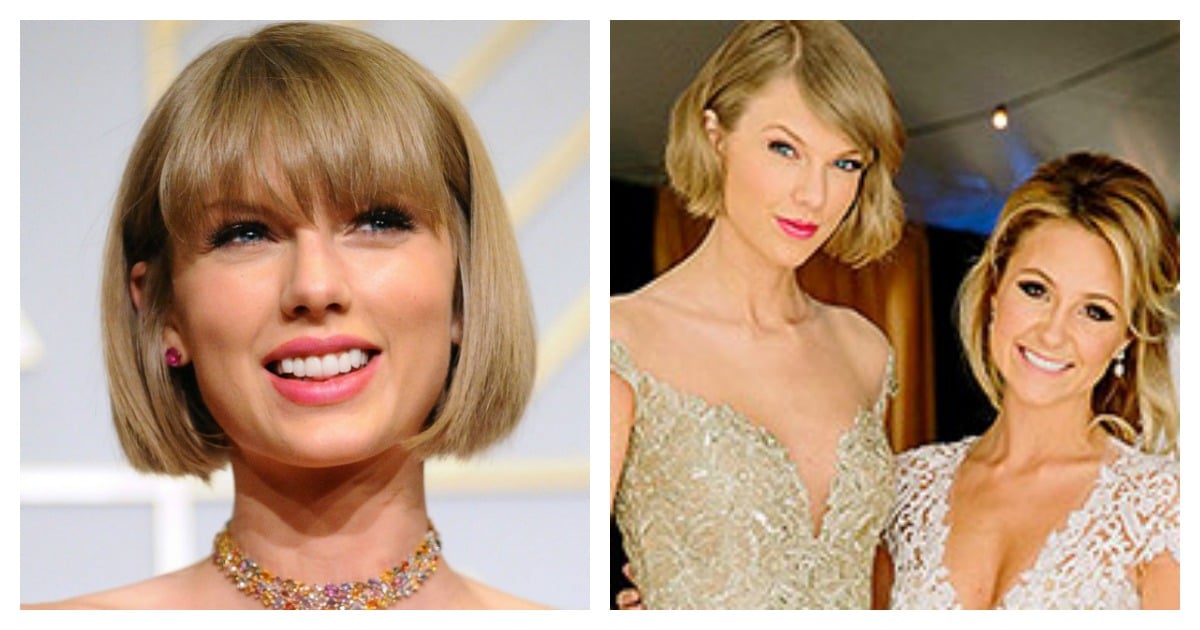 Taylor Swift took a break from the whirlwind of the post-Grammys spotlight to stand by her original bestie, Britany Maack, as her maid of honour over the weekend.
Britany Maack, who grew up with Tay-Tay in Pennsylvania, married Benjamin LaManna – another childhood friend of Swift's – on Saturday.
Following the nuptials, Taylor shared a sweet snap of the bridal party and wedding guests on her own Instagram, describing herself as "the happiest maid of honor ever."
Britany asked Taylor to take on the role about a year ago, when the starlet shared this on her Instagram. "Taylor, You are more than a best friend, you are my sister," the note from Britany read.
One of the lesser known members of Taylor's growing girl squad, Maack boasts over 78,000 Instagram  followers of her own and works as an Account Executive for The Loomis Company, a Pennsylvania based insurance brokerage firm.
The 26-year-old also runs her own blog, britmaack.com, where she describes herself as someone who "appreciates kale and quinoa but loves wine and cheese".
The bride and her childhood bestie wore dresses by designer-to-the-stars, Reem Acra. Swift also wore an Acra-designed wedding dress in her 2010 video for "Mine."
Watch: Taylor's empowering acceptance speech from last weeks Grammys. Post continues after video
The duo were snapped in their beautiful gowns for the People magazine.
EXCLUSIVE: Taylor Swift attends best friend Britany Maack's wedding—see their dresses! https://t.co/yqAzS8lmqD pic.twitter.com/UGQYFWLSjA — People Magazine (@people) February 20, 2016
"I've never been a maid of honor before. This is my first time, and it's really, really important to me because this is my best friend, who I've known since I was born. And she's marrying someone I've known since I was 4," Swift told PEOPLE in May.
The star added that designer Reem Acra is a favourite of both Taylor and Britany. "Reem does the most amazing bridal designs, and Britany and I were looking through Vogue, and she pointed to this one gown, and I was like, 'I wonder if we could go to the showroom…'," Swift noted.
Taylor visited Reem Acra's New York showroom last year with Swift calling the experience: "The best day ever. It was so amazing."