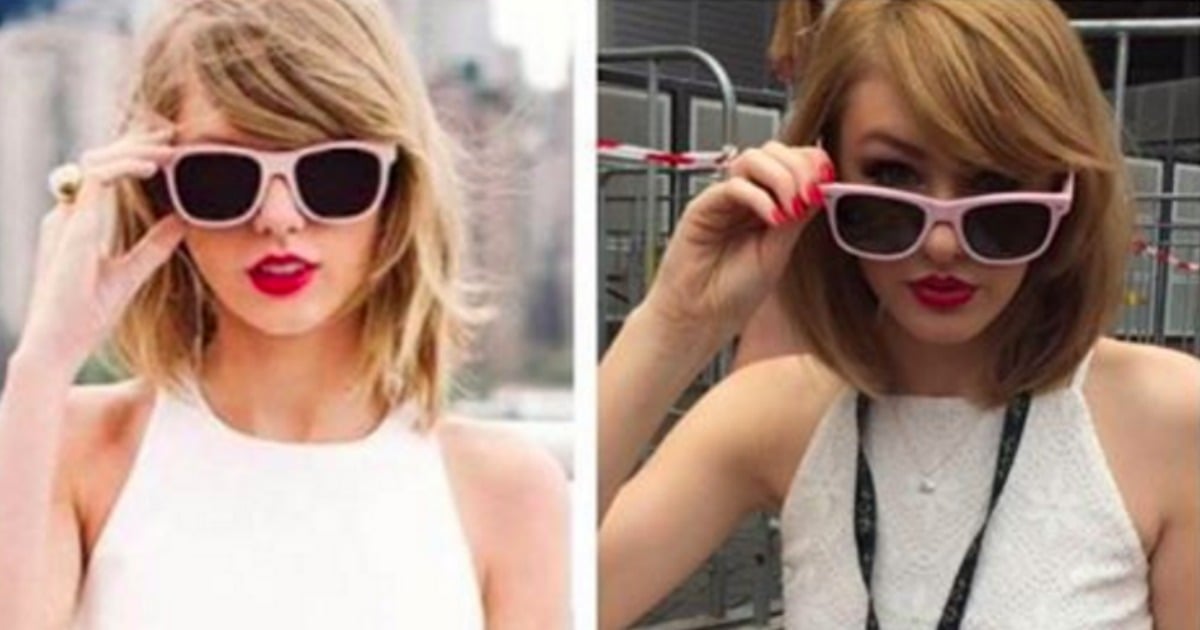 Take a look at this image.
Your first question is probably, 'Why is Taylor Swift wearing a t-shirt with Taylor Swift's face on it?'
Look a bit closer.
That's not Taylor Swift.
It's actually a girl named Olivia Sturgess. She's an Aussie who regularly gets mistaken for Swift on the street .
When The Real Taylor Swift brought her 1989 World Tour to Australia earlier this month, they pair got to meet.