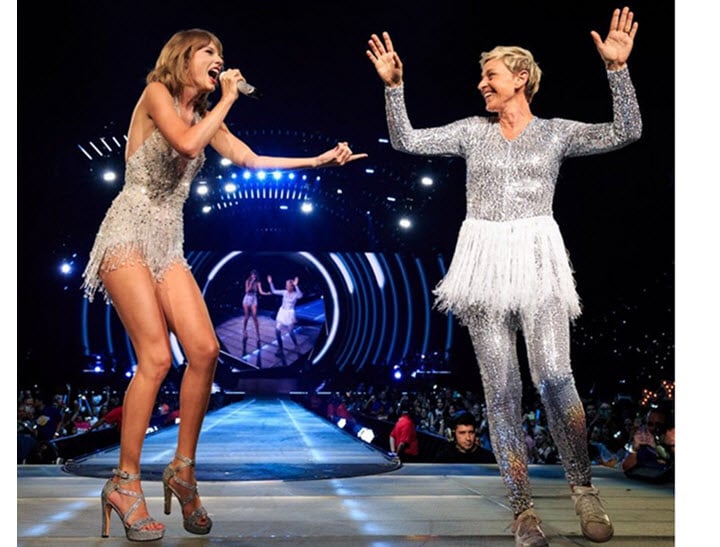 Famous-friend-haver Taylor Swift has really outdone herself this time.
We thought it was pretty incredible when Taylor Swift got Julia Roberts strutting on her stage. We were blown away when Uzo Aduba and Mary J Blige duetted with her on the same night. We were impressed with her legion of supermodel pals.
None could compete with the blazing fame of that star-spangled pop-star, though, until Ellen DeGeneres appeared. She was never going to just get up there and just do her patented white-girl dancing. The comedian decided to really live her pop-star moment.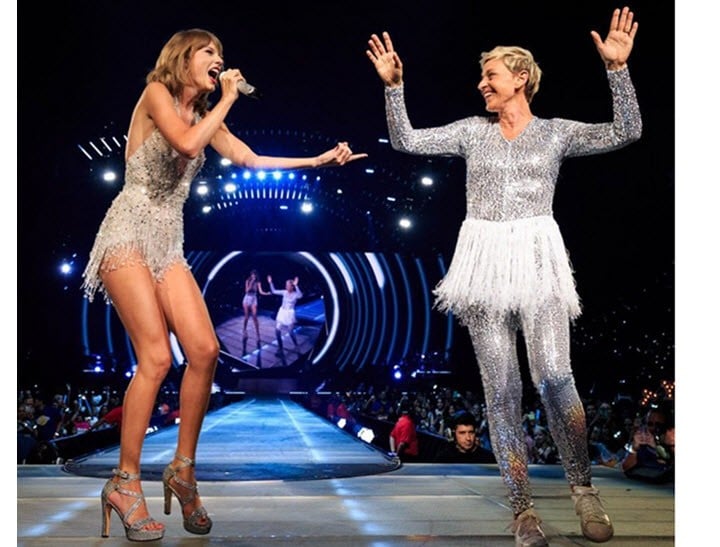 "Los Angeles, please make some noise," Swift said, "For international pop superstar Ellen DeGeneres!"