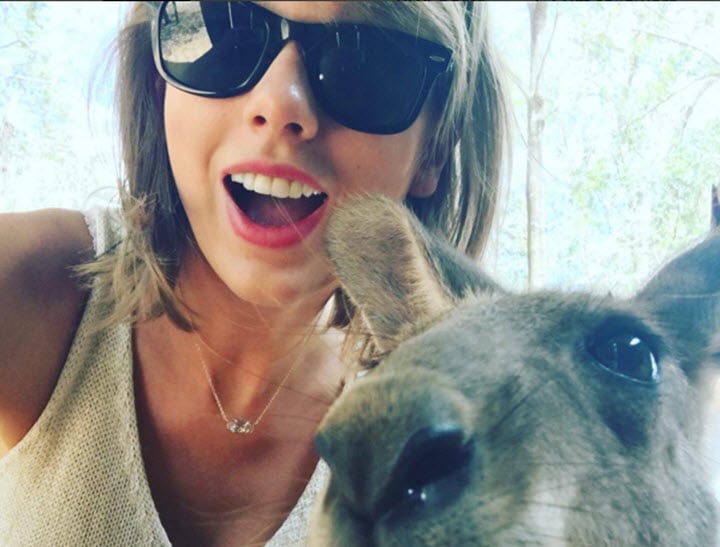 If she wasn't Taylor Swift, she'd be just your average backpacker, cuddling a chlamydia-free koala.
In case you missed it (i.e. you are comatose; in a self-imposed media blackout; or Amish), Taylor Swift has been in Australia.
In fact, she's still in Australia — she's due to perform in Adelaide tonight.
And she's been making the most of it. Not for Swift to stay in her hotel room and imperiously eschew the local flavour. She's been enjoying her trip to our great southern land just like any other 20-something would.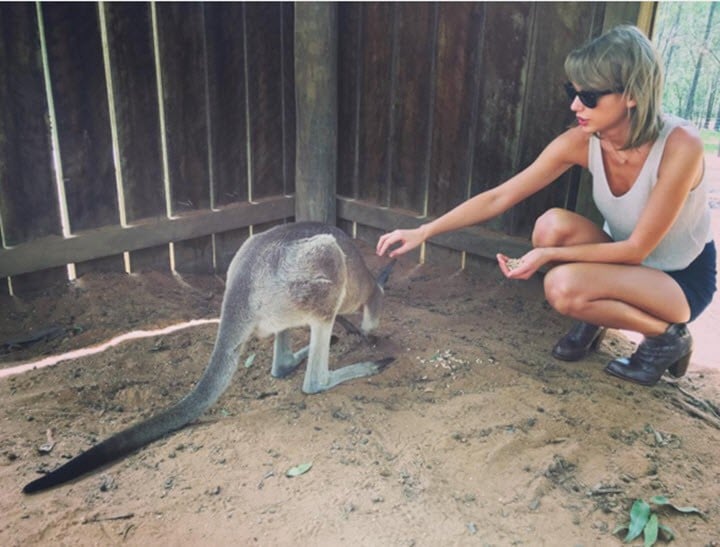 Well, maybe not just like any other 20-something, but Taylor Swift's Instagram looks a lot like your standard tourist's.
Here's Taylor Swift performing in Sydney… just like any normal girl! Post continues after video.
Kangaroo? Check. Koala? Check. The only thing she's missing is a beach selfie, complete with sun-burnt British backpackers and a fresh sack of goon.