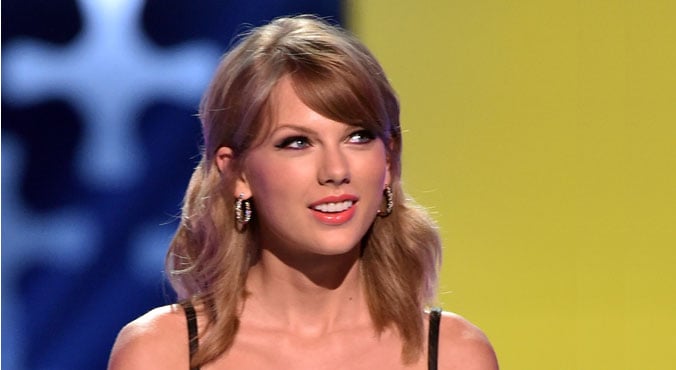 Image: Getty
While we have little interest in the Teen Choice Awards, there was one celebrity look that caught our eye. Taylor Swift, who cut her hair short six months ago, continues to turn out her lob like no one else. This time around, it looked a little… mullety, with volume up top and turned-in tips. But mullety in a pretty way? We know, we couldn't quite fathom it either.
The soft waves she wore are ideal to try yourself the day after a wash. If you want to give it a crack, we've asked celebrity hairstylist, Dario Cotroneo from dario.com.au to give us a rundown on DIYing Taylor Swift's tousled lob:
Step 1: Comb out all knots and tangles from your hair before styling. Work a heat protectant through your strands. Straighten with a straightening iron.
Step 2: Separate your hair into two layers. Starting with the bottom layer, pick sections of hair at random to curl with a curling iron. For extra movement, lightly wave the remaining strands.
TIP: pin each lock to your head with a bobby pin after it's curled for extra hold.
Step 3: Repeat the curling process for the top layer of hair, working towards the crown.
Step 4: Spritz some stronghold hairspray over your hair as the curls cool. Once you've removed the pins, use your fingers to lightly loosen up the curls.
Step 5: For added volume, spray some sea salt or texturizing spray through your curls.
TIP: If possible, wash your hair the night before you try this look. Waves hold best on hair that isn't freshly washed.