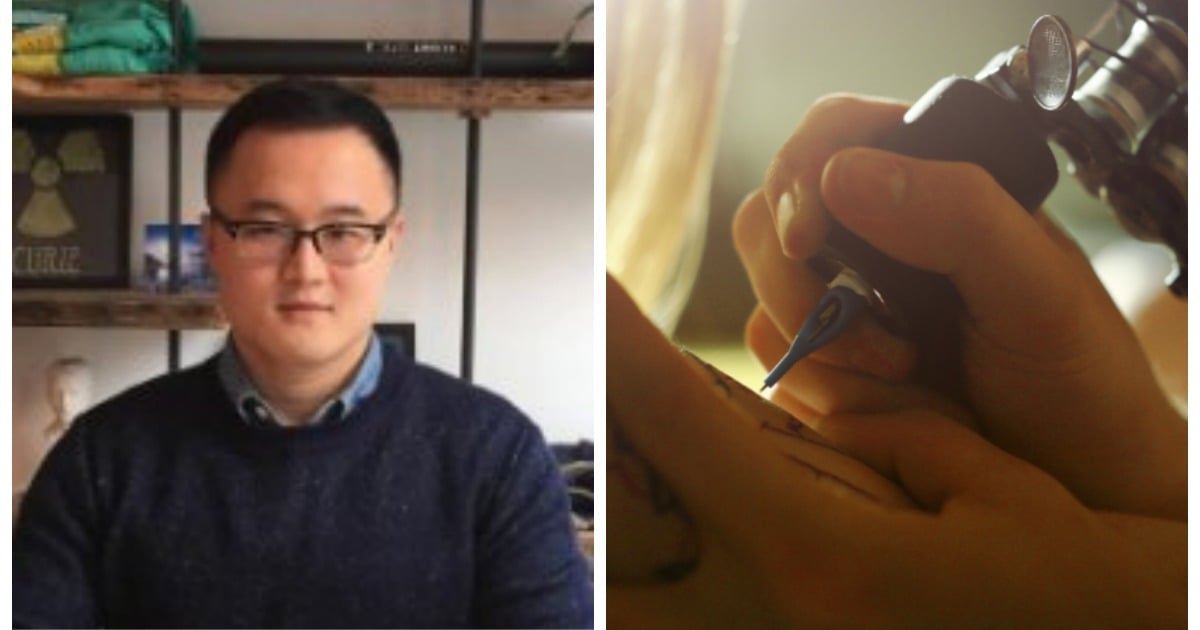 Thinking about getting five dolphins in the southern cross formation but can't commit?
A young startup company has developed a new ink that is fighting back against the idea that tattoos are forever.
The American firm Ephemeral is develping two kinds of ink that could make that "let's get a matching tattoo" idea with your partner of three weeks not that bad of an idea.
The first is an ink that is designed to break down and disappear after around a year. The second is a removal solution that could remove the design even sooner.
Watch to learn about the surprising health benefits of getting inked. Post continues after video… 
CEO and co-founder of the company Seung Shin told Fox News the idea had come from his own parents disapproval.
"Ephemeral was born from a personal experience," he said. "I got a tattoo when I was in college, and my parents were really against it. So they kind of forced me to get it removed."
Shin said his own experience with laser removal left him feeling it was both expensive and ineffective.
"I had one session," he said. "After seeing the results of it, I just never went back."
The tattoos are yet to be officially priced but Shin said the ink itself may range between $50 to $100 USD.
The engineered product differs from what's already being used in tattoos by placing small dye molecules within a larger molecule. Current ink is comprised of much larger molecules than what Shin hopes to offer.
Shin said the company has already developed ink in blue and red but plans on extending that range.
The product is currently undergoing further scientific trials after testing on cells and rats gained a positive result.
The company hopes to have the ink ready for commercial use by the end of 2018.