I've always LOVED big, statement earrings.
Last week I bought a pair of tassel earrings from Sportsgirl and accidentally stumbled upon my new favourite accessories trend.
All of a sudden I was very fashun and I had to recommend tassel earrings to everyone I saw: "Guys – they're great. They're just like the tassels on your mum's old curtains, but they're for your ears."
My new tassel earrings had everything I wanted – they're big, but light, they're this really nice burgundy colour, and they made my simple outfits pop.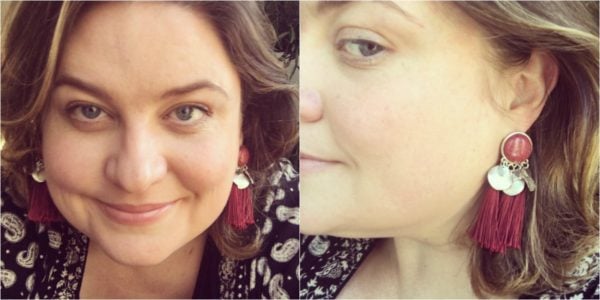 Soon, I was seeing tassel earrings everywhere and I realised my little earrings were part of something much bigger: FASHUN. CULTURE. STYLE.